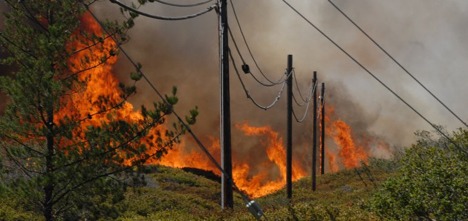 Steven Weissman is a lecturer at UC Berkley's Goldman School of Public Policy and has worked for decades at the California Utilities Commission. He recently put together a synopsis for Gov. Gavin Newsom regarding the wildfires that devastated California the last two years and the continued effects of these fires, even after they have long been extinguished. The report states that PG&E will most likely be held responsible for the cost if their equipment is held liable for the damages. PG&E will then have to hand down that cost to customers and their bills are expected to double over the next year. This makes it no better time to switch to solar and battery backups. Not only will it make you self-reliant on your energy. It will save you lots of money.
In the past couple of years, wildfires have destroyed large areas of the State of California. People have been overwhelmed by the loss of their homes, vehicles and all of their belongings. Many have even lost their lives or the lives of loved ones. They have also left big companies in Silicon Valley worrying about how they will keep server farms running, operational facilities functioning and considering moving to another state to save money on their electricity bills is something that they will have to contemplate. This is a threat to our state's economy, which is just another factor of the ongoing effects of these fires.
Solar energy takes away your dependence on PG&E. In the process of going solar, you won't only make you feel good about what you are doing for the environment, you will feel good about all of the money that you will save! There are also government subsidies that are available for going solar. There really is no better time to make the switch to alternative, clean energy.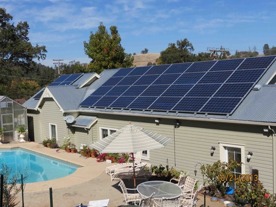 SunnyCal Solar was launched in 2011 and has since grown to be one of the Bay Area and Northern California's top Solar providers for not only installation, but also a wide variety of solar products in their store in Jackson, CA as well as online. Visit our products page to see what we have to offer online or give us a call at 209-464-6100 to find out more about what we have available in our stores.