Awning with Solar
Solar Awnings can now be used to provide shade! The new brackets enable a new way to install solar for your home or business, without adding solar modules to your roof.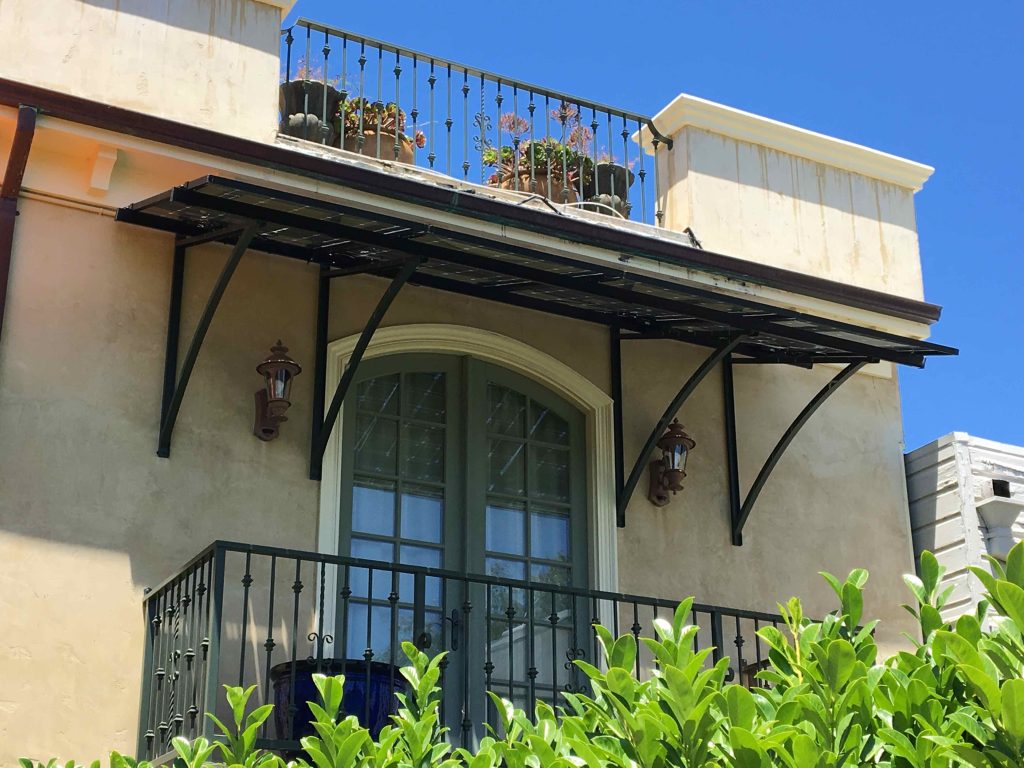 Brackets are now available for a single photovoltaic module, which can shade a 6 ft door or window.   If you have a long run,  a large number of modules can be used to build a full sized solar array.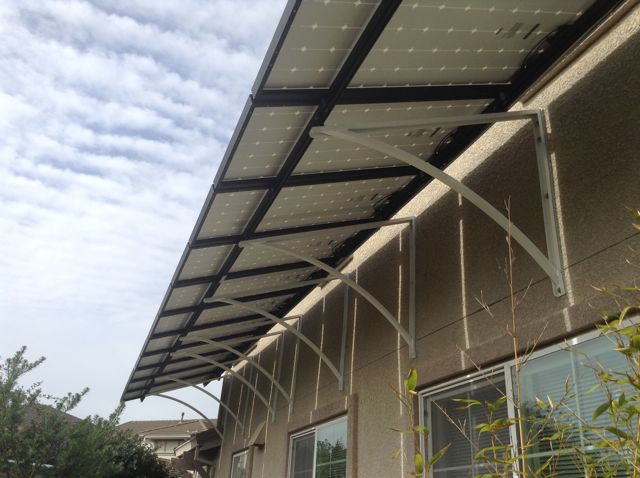 Solar awning brackets are available in brushed aluminum or powder-coated steel. Brackets are also available as kits for owners to install. Reach out to the Sunnycal Solar Store for more information. Or they can be installed as a full solar system.