Concerned About Power Outages Due to Weather and Utility Shutdowns?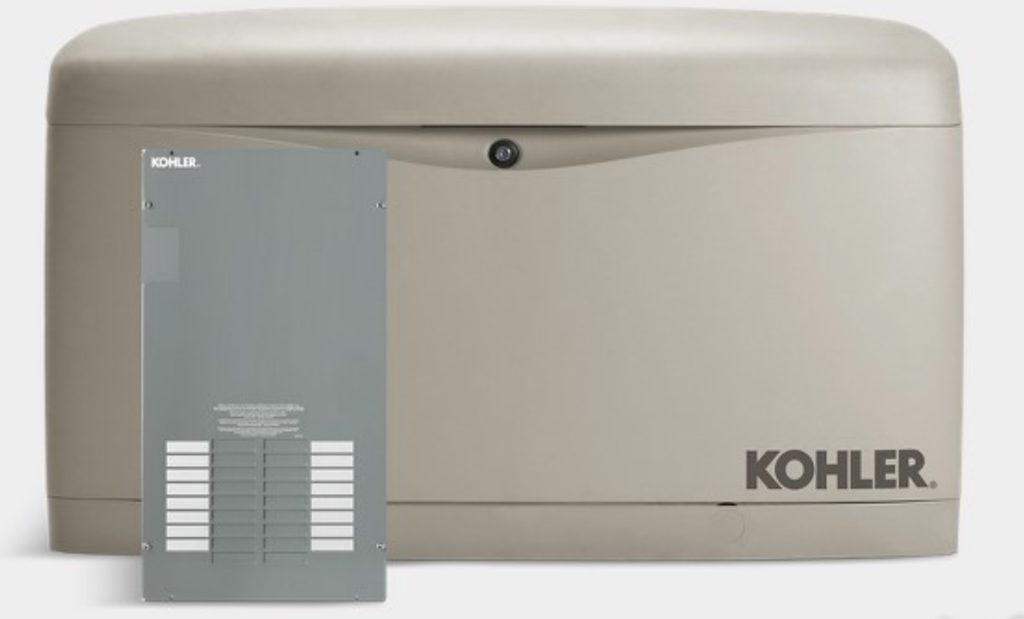 SunnyCal Solar exclusively offers Kohler generators for residential and
commercial applications.  Kohler generators can provide off-grid power and standby power for emergency conditions.  Never worry about loss of power for refrigeration or well power. Your Kohler generator can fire up automatically within ten seconds of a power failure, and power can be activated to your home through an automatic transfer switch.
Why Kohler, the answers are simple:
Choice of Fuels; Diesel, Natural gas or Propane(LP)
Best warranty; Only Kohler offers warranty for off-grid homes
Commercial grade engine design for all generators, including hydraulic valve trains instead of solid lifters.
Lower maintenance cost
Built-in battery charger for starter battery
Video Introduction to Kohler Generators
What size generator is appropriate?
For most residential applications, the 14kW-RESA is the best choice.  It comes with the best motor and warranty in its class.  Many homeowners assume bigger is better….that is often not true!  Purchasing an oversized generator is like having a semi truck idling in your yard.  You waste fuel, and the generator seldom sees enough load to operate in the best conditions for long engine life.