Description
Battery cabinet is for outdoor storage of solar equipment and batteries. This heavy duty steel cabinet with 8  trays  is designed for floor mounting.  Shelf heights are adjustable to accommodate various battery heights.
Typical capacity when using 100Ahr cells is 20kWhr per cabinet.  Vents are not included in base model.  Example of populated cabinet(batteries not included):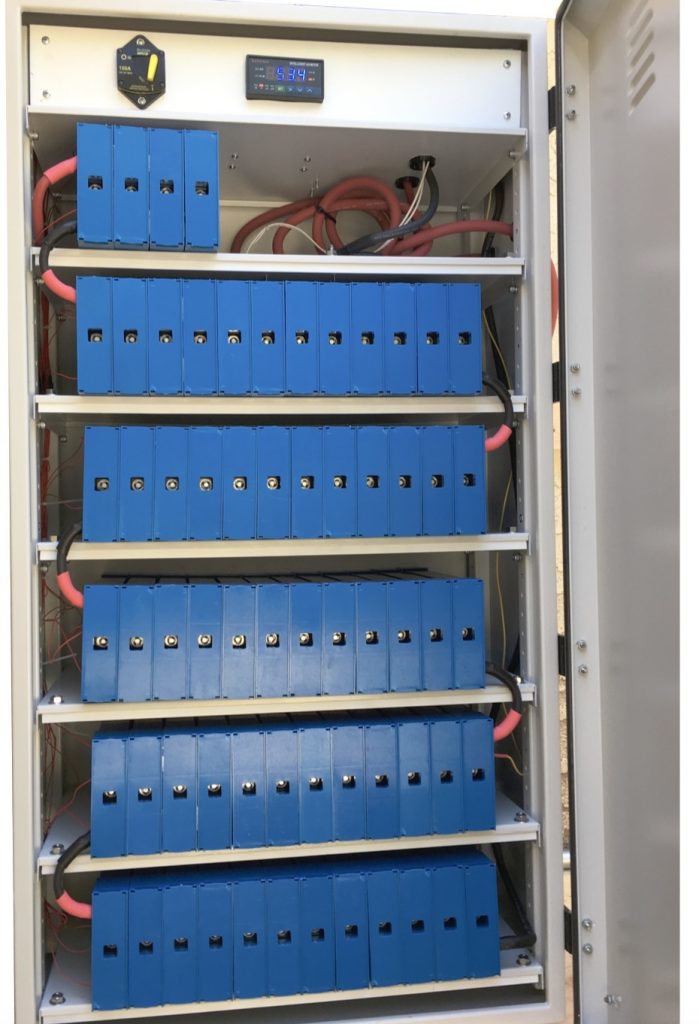 Durable cream colored powder-coated paint protects against resist rust and corrosion
Designed for  batteries as large as 23.2″ x 13.8″ x 49.2′ tall. Weight capacity in stationary applications is 600lbs.   Empty weight is 220lbs.