Description
BigBattery's 48V 28 kWh LiFePO4 2x RHINO Kit is here and if you're looking to create a massive solar or off-grid system, the RHINO Kit is your answer.
A single RHINO unit is not only a mere 4 inches thick, allowing you to discreetly install the unit wherever you need in your home or garage, but beats the Tesla Powerwall 2 in every single category! The RHINO has 500 more watt-hours of capacity, has a 200% greater lifespan, utilizes LFP, the safer chemistry compared to NMC in the Powerwall 2, and is significantly more cost-effective. Did we mention that it's completely fireproof? That's right, the RHINO utilizes cutting edge LFP cells capable of being fully punctured without releasing toxic fumes or catching on fire.
The 2x RHINO Kit comes with a floor stand which holds both RHINOs securely in place. This stand is equipped with heavy-duty caster wheels for easy transportation and each RHINO unit comes with an LED Smart Display so you can always monitor the health and status of your RHINOs. If you're looking for a safe, reliable, and high capacity solution for your off-grid or solar applications, pick up your RHINO Kit today!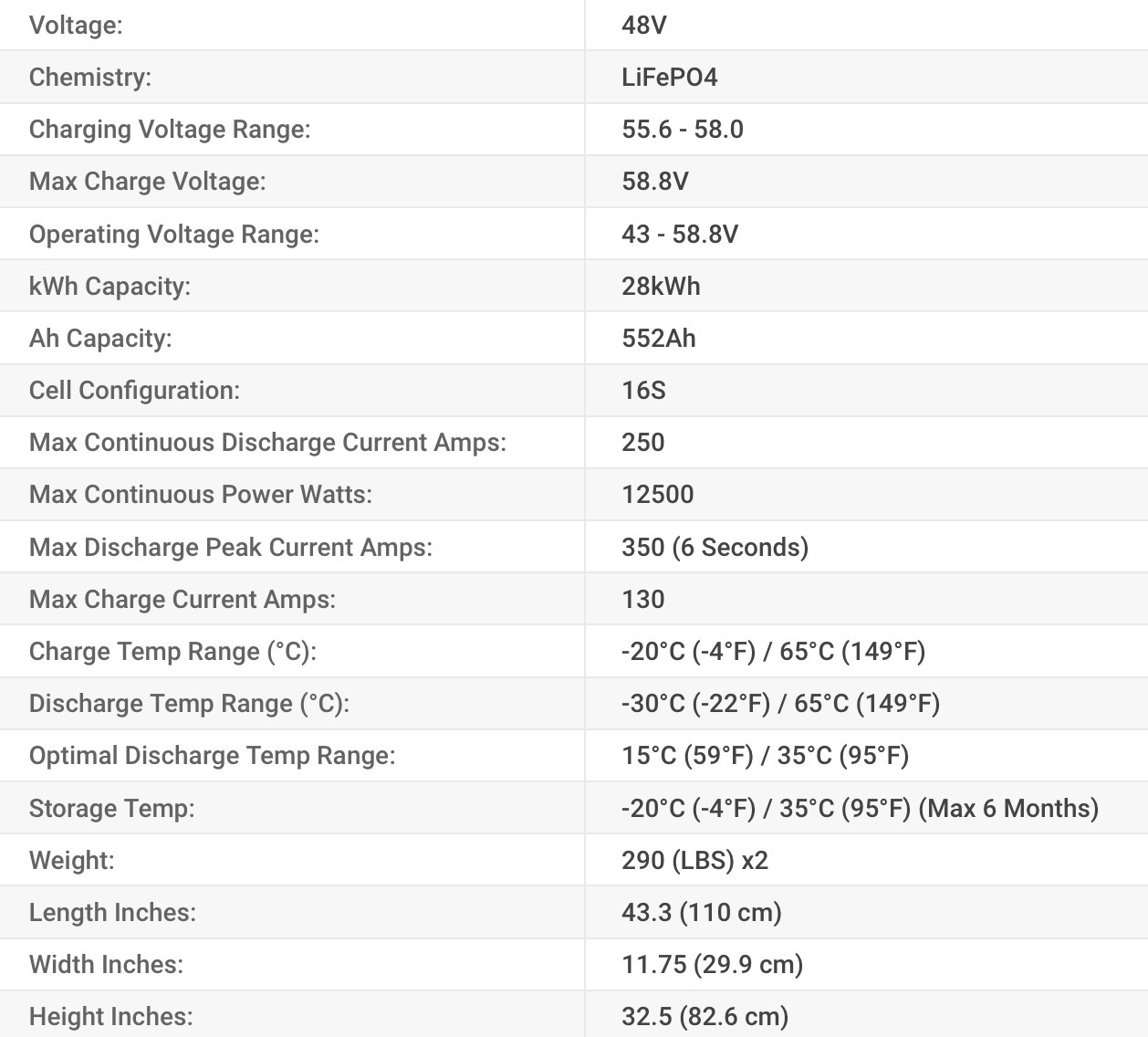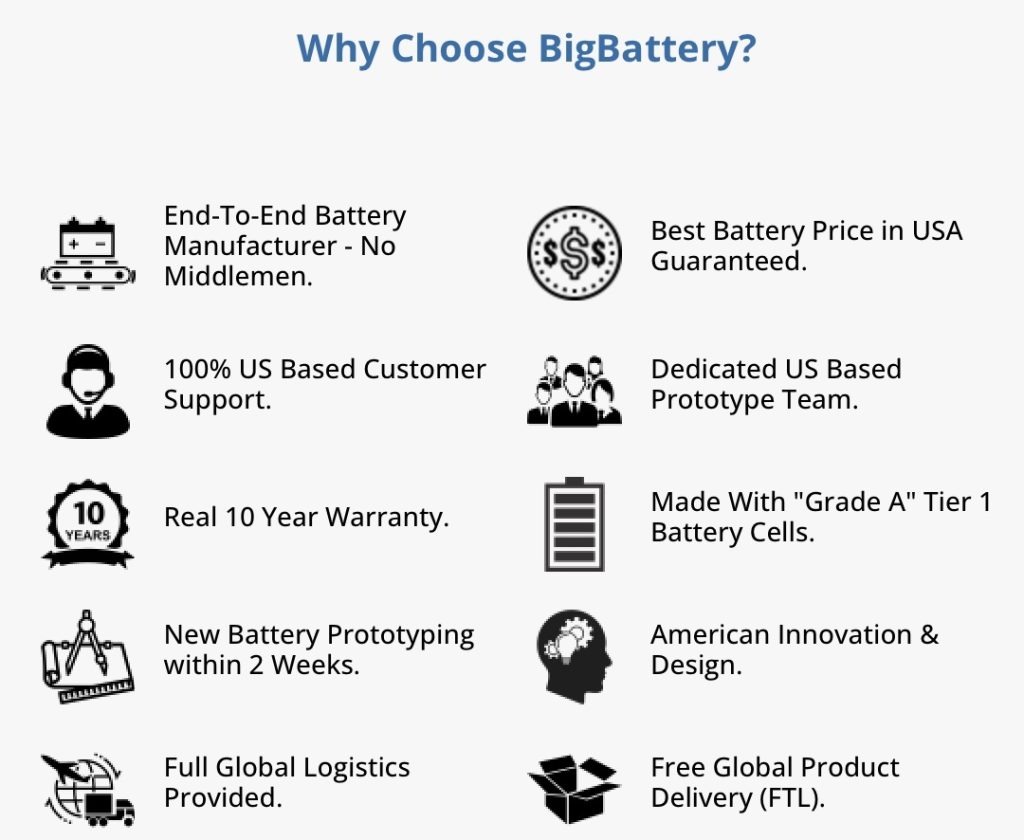 To determine battery size requirements for your load check out   http://solarpowercalc.com
Ideal for  Solar Power Backup, UPS, application