Description
BigBattery's 48V 5.3 kWh HUSKY (HSKY) battery is one of our most versatile units, perfect for your golf cart, RV, or home power storage.
As our flagship 48V model, the HSKY has set the bench for the reliability and versatility you can expect from a BigBattery battery. Our advanced BMS comes with Over/Under Voltage Protection, Over Current Protection, and a Thermal Management System that affords safe charging and discharging within a wide temperature range. Plus, the HSKY comes with a 300A Fuse and brand new LFP cells for maximum energy efficiency and safety.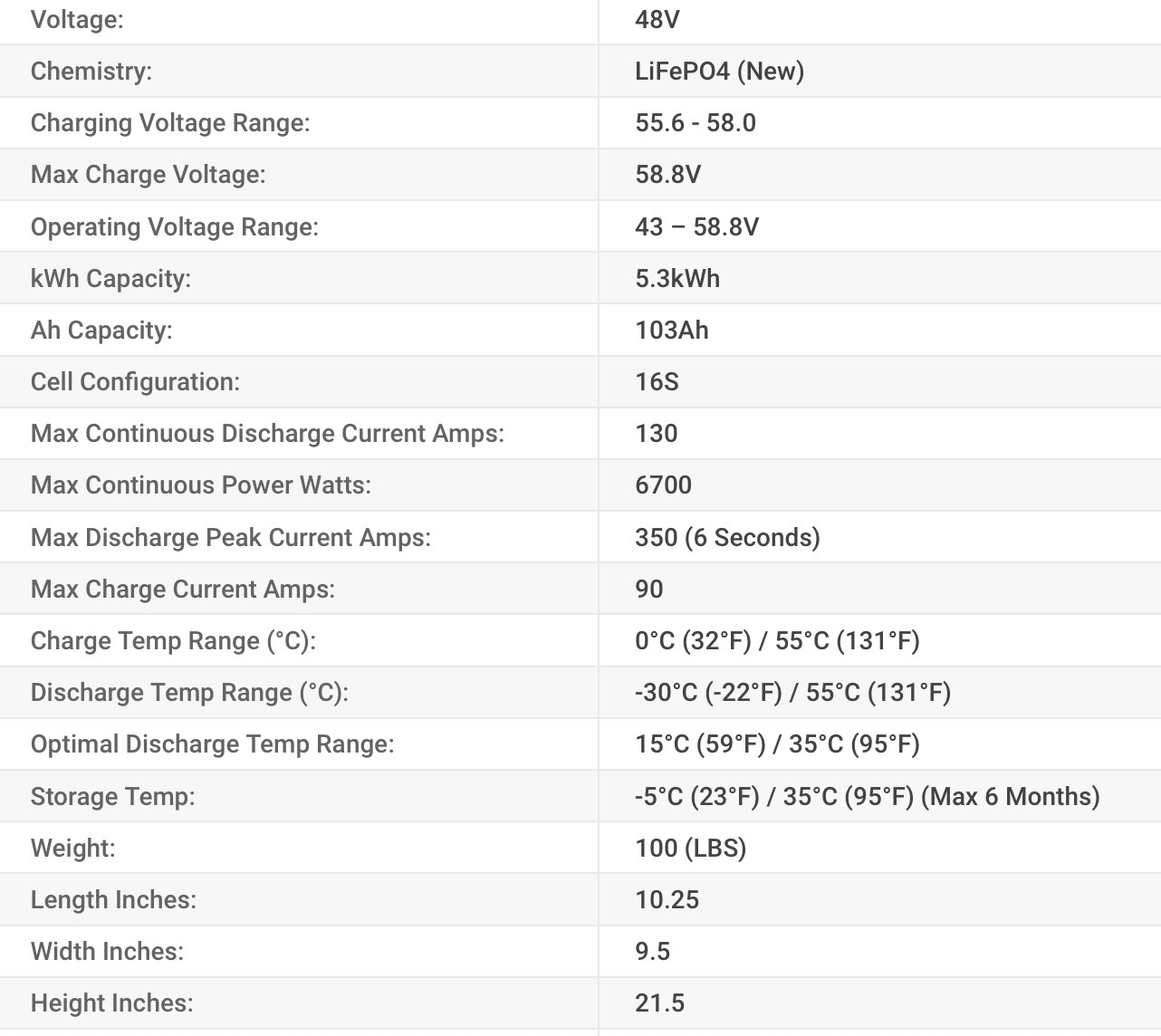 With 5.3 kWh and over 100 Ah of capacity, the HSKY can replace your entire battery bank in your RV or camper van and still have power to spare! You'll be saving weight, space, and money no matter the application.
For golf carts, the HSKY can provide you longer lifespans, greater top speeds, and increased ranges of 60+ miles, all while requiring zero maintenance.
If you're looking for a reliable, plug and play solution for your golf cart or RV, look no further than the 48V HSKY.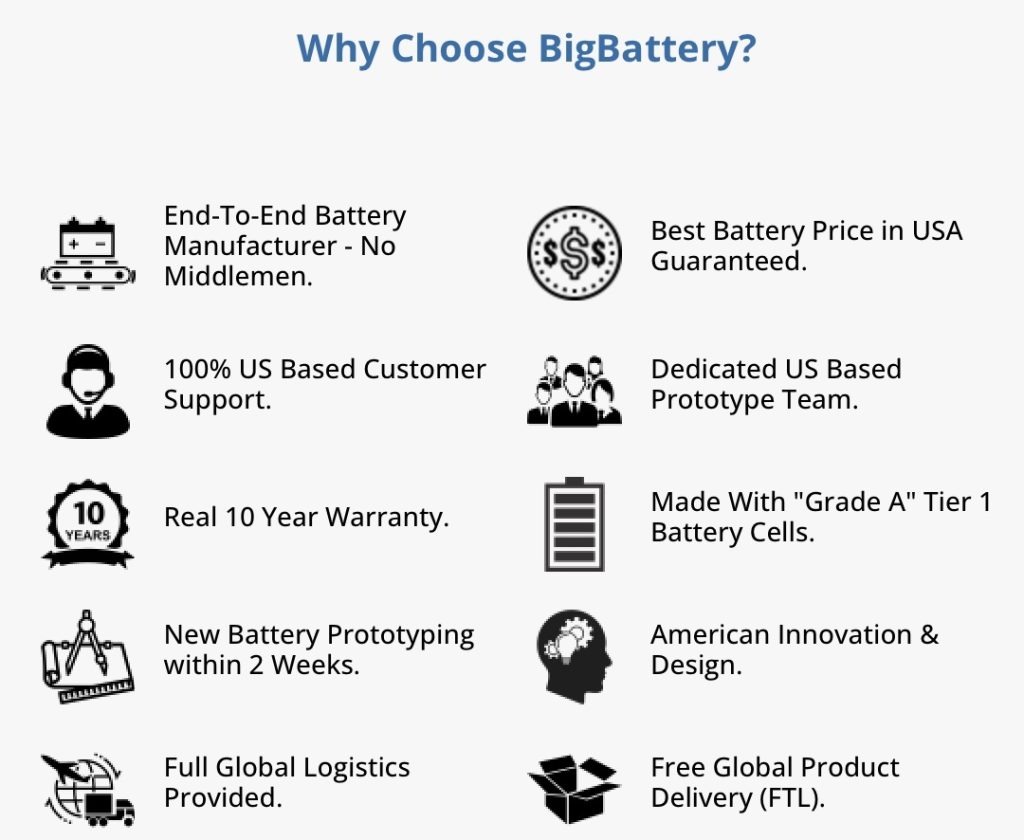 To determine battery size requirements for your load check out   http://solarpowercalc.com
Ideal for  Solar Power Backup, UPS, application