Description
Complete 4000W solar power system and support structure for  for installation on 20 ft CONEX shipping container.
6000W power inverter with 120/240V output. Transformer inverter is designed for loads with electric motors.
Outdoor rated AC breaker subpanel with standard receptacles for 20A/ 30A, and one 4-wire 240V receptacle
Expandable 48V Lithium battery, in 14kWhr increments
4800WDC solar array,  twelve 400W modules
Support structure is adjustable for flat(for transport)  or tilted orientation.
Includes all cables and connectors for non-expert installers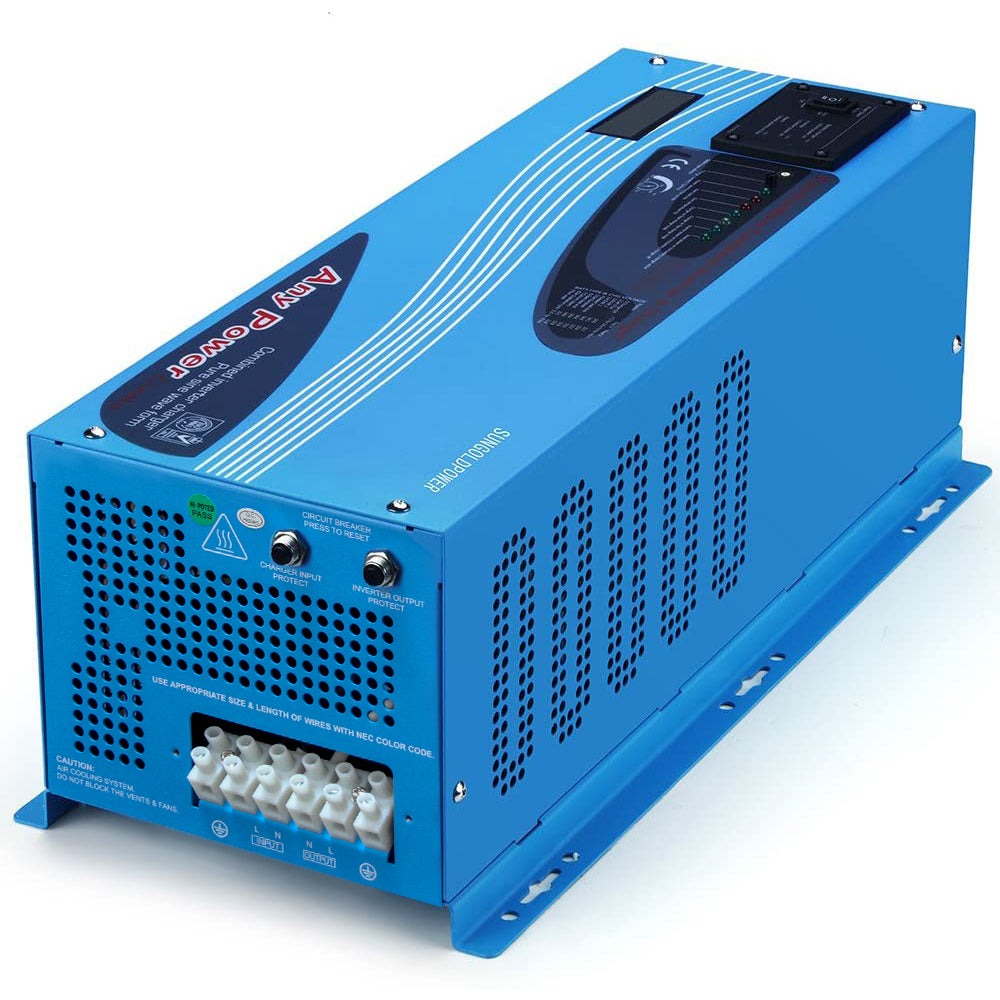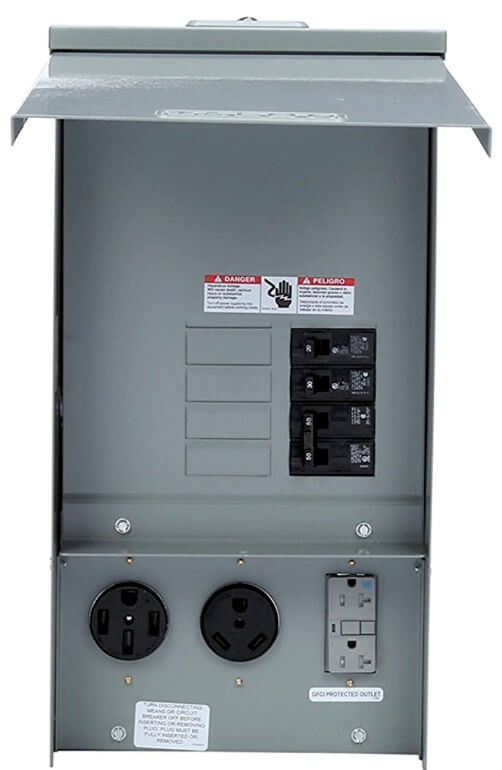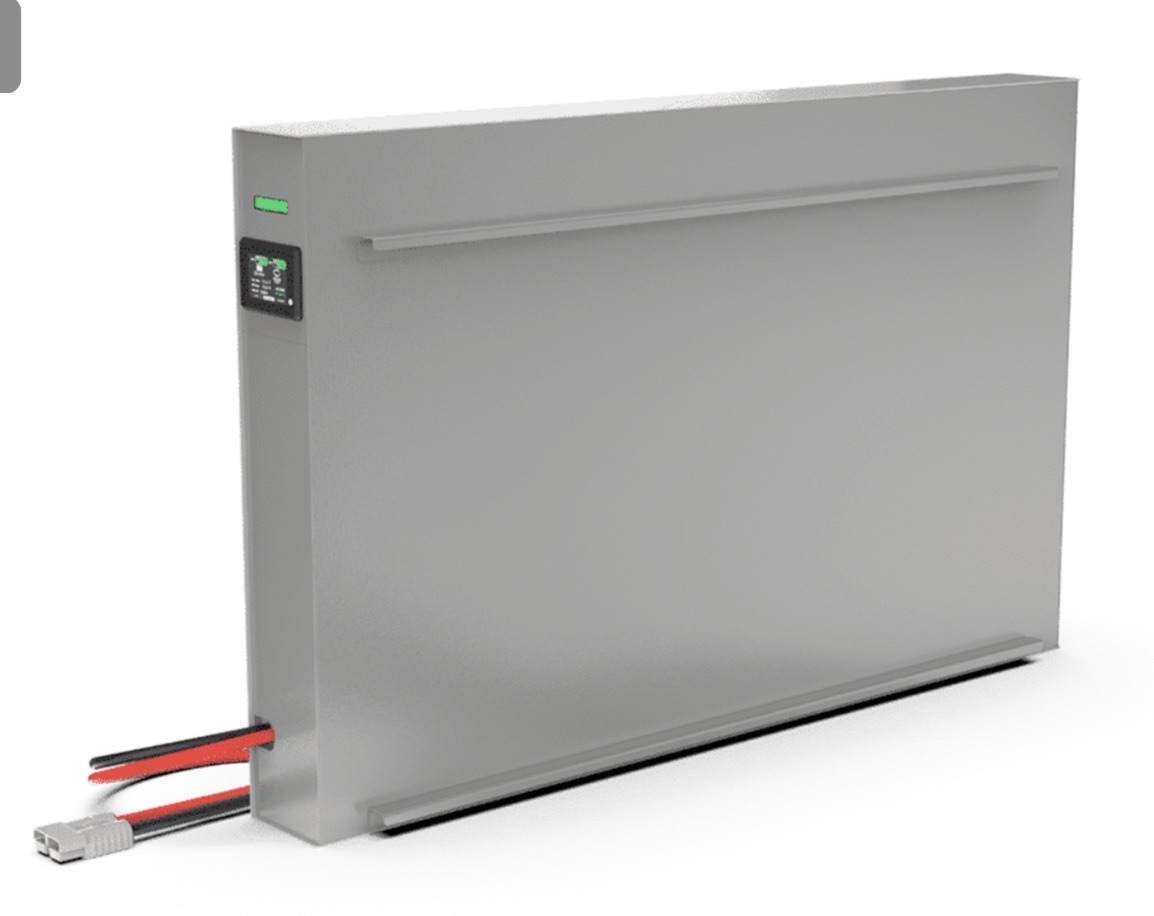 This system has twelve  solar modules, of either 60 or 72 cell format (modules not included). Distance between leg foundations is 8 ft.  Four rafter structures are included for installation on 6ft intervals, with 12-inch overhang at array end.  Centerline of container should align east-west in order to have best performing  south- facing solar arrays.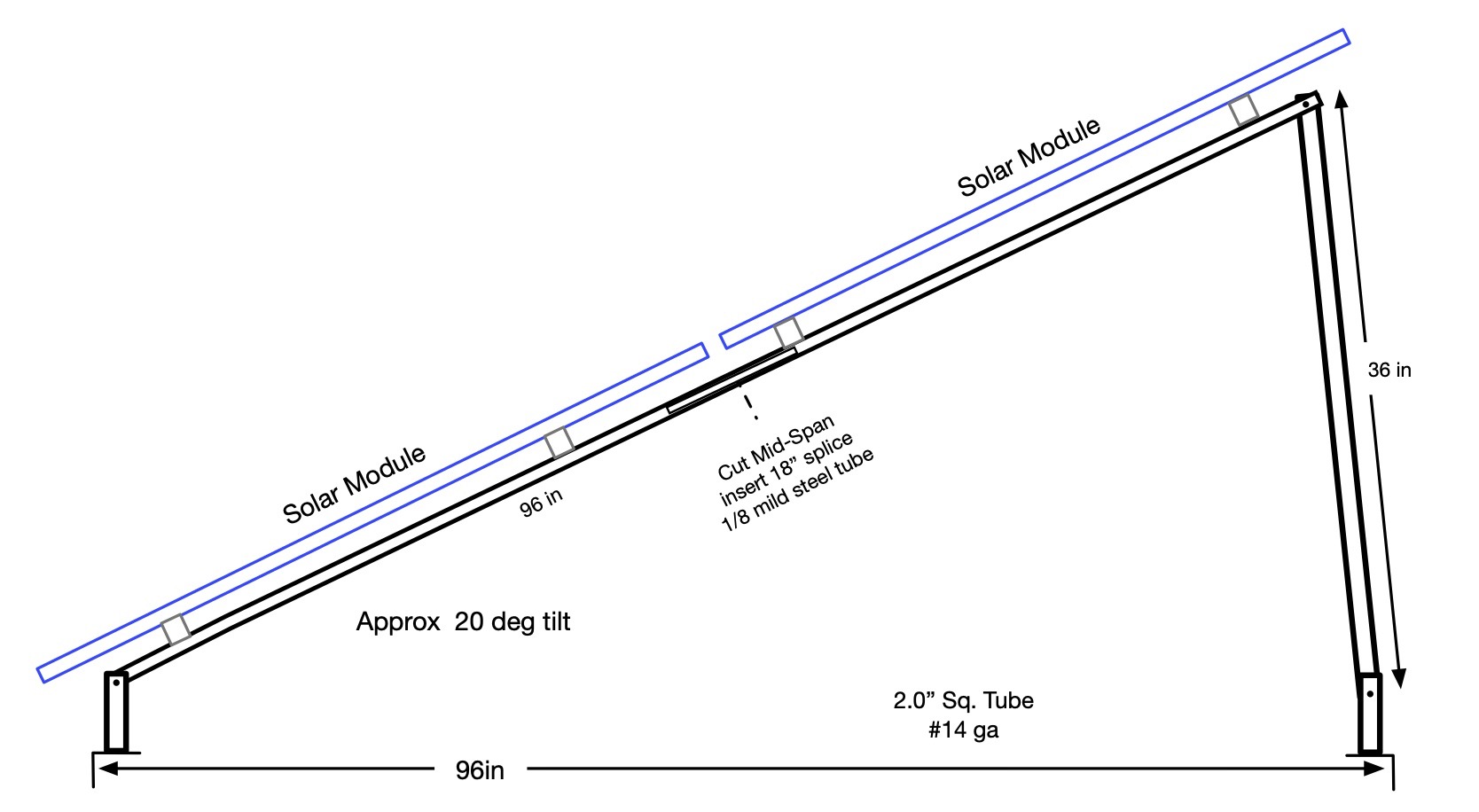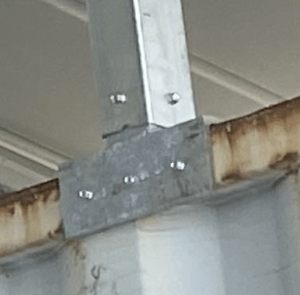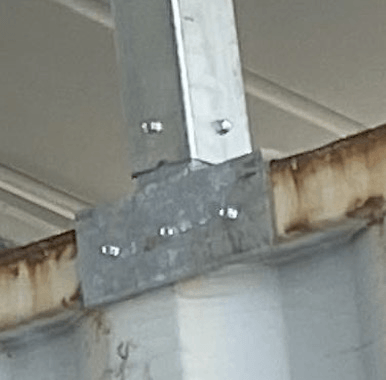 Leg supports can be bolted directly to shipping container rooftop side edges to minimize roof leaks.
Solar is made simple by:
GroundRack is packaged for easy transport and assembly
 Leg foundations are angled steel for shipping container attachment
Sections can be transported using normal pickup or trailer
System can be expanded by adding additional sections
Engineering calculations available(optional)