Description
Support structure for  for installation on 30 ft CONEX shipping container. All modules face same direction.   This system can accept 9-18  solar modules, of either 60 or 72 cell format (modules not included). Distance between leg foundations is 8 ft.  Six rafter structures are included for installation on 6ft intervals.  Centerline of container should align east-west in order to have best performing  south- facing solar arrays.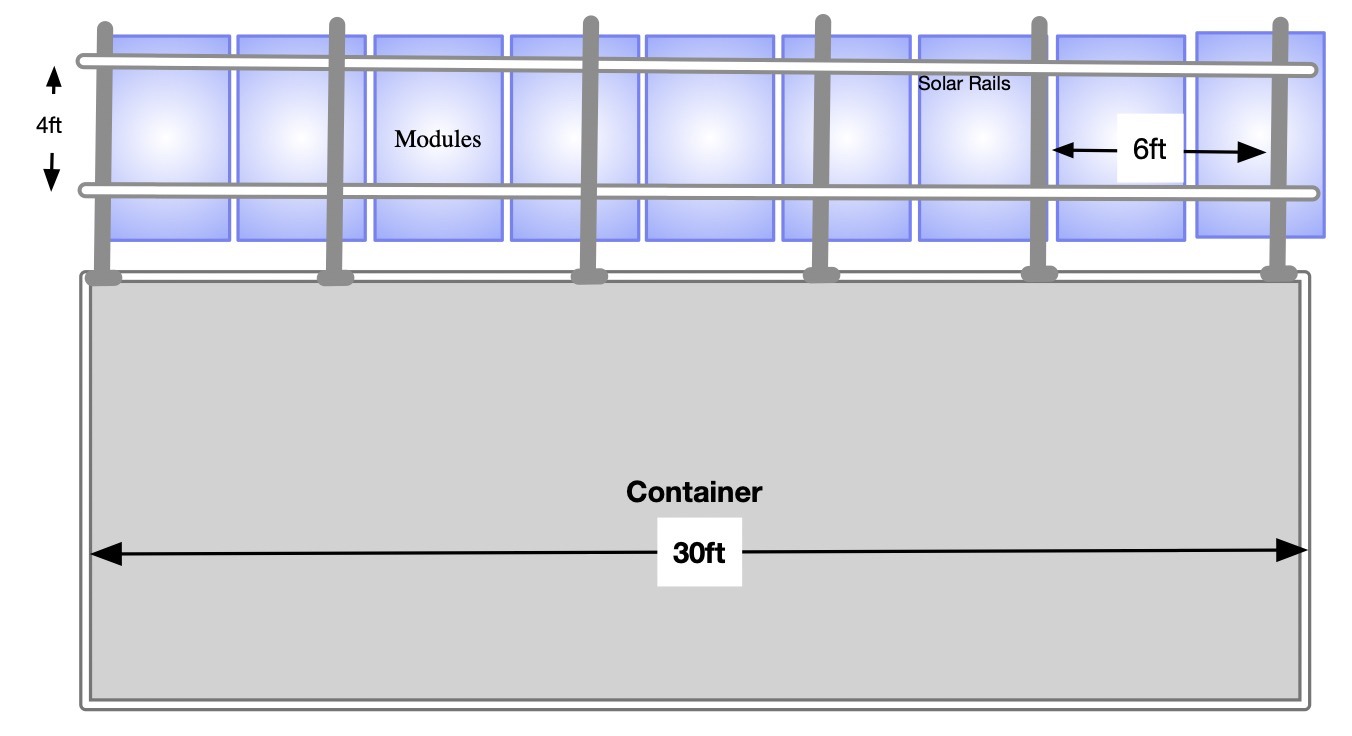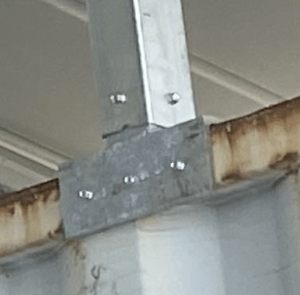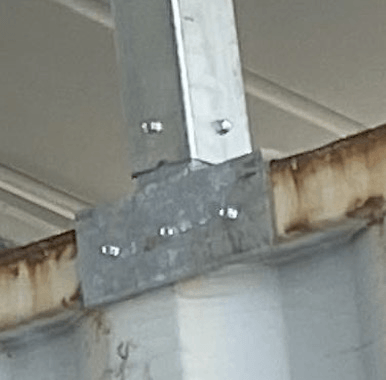 3-Inch Prosolar rails are included; mid clamps and end clamps must be ordered separately.  Ground lugs are recommended for each rail segment.
Leg supports can be bolted directly to shipping container rooftop side edges to minimize roof leaks.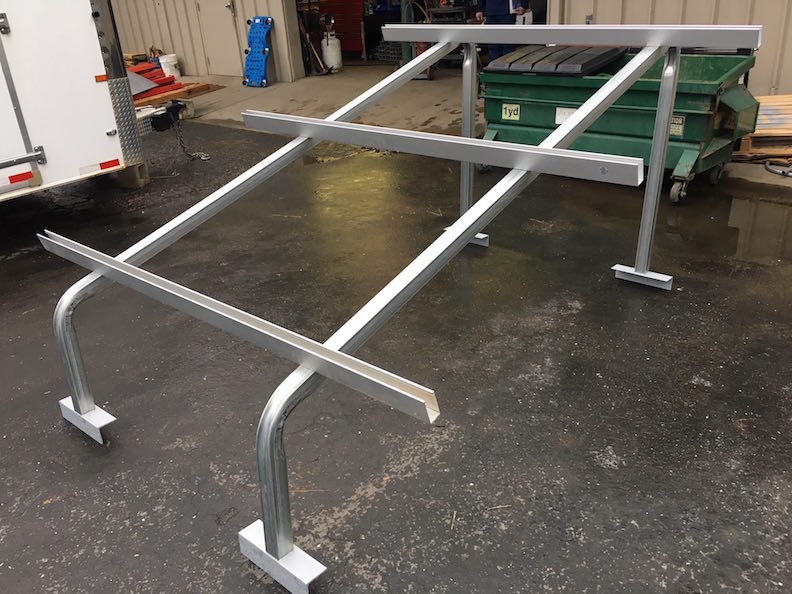 Solar is made simple by:
GroundRack is packaged for easy transport and assembly
 Leg foundations are angled steel for shipping container attachment
Sections can be transported using normal pickup or trailer
System can be expanded by adding additional sections
Engineering calculations available(optional)