Having trouble with golf balls causing broken solar modules?  SunnyCal's GolfNet(TM) may help.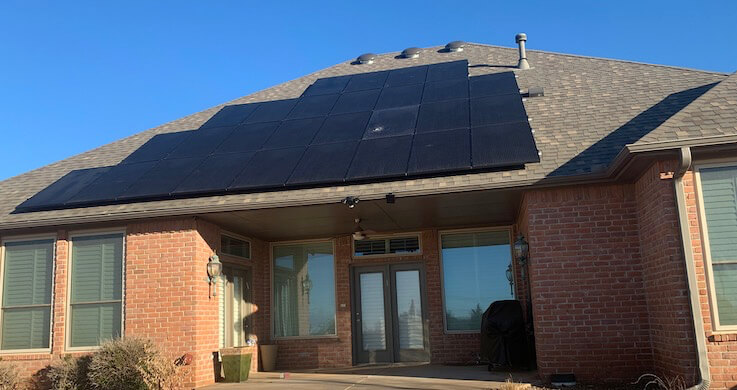 The GolfNets are specifically designed to minimize solar energy loss, while having reinforcements to enable horizontal installations with minimal sag, thereby improving both protection and visual appearance.
Golf Net kits are available to match your solar array size, and are attached using standard solar roof mounting techniques. Since Golf Nets would be installed after the array installation, they can easily be added to existing systems with no solar modifications.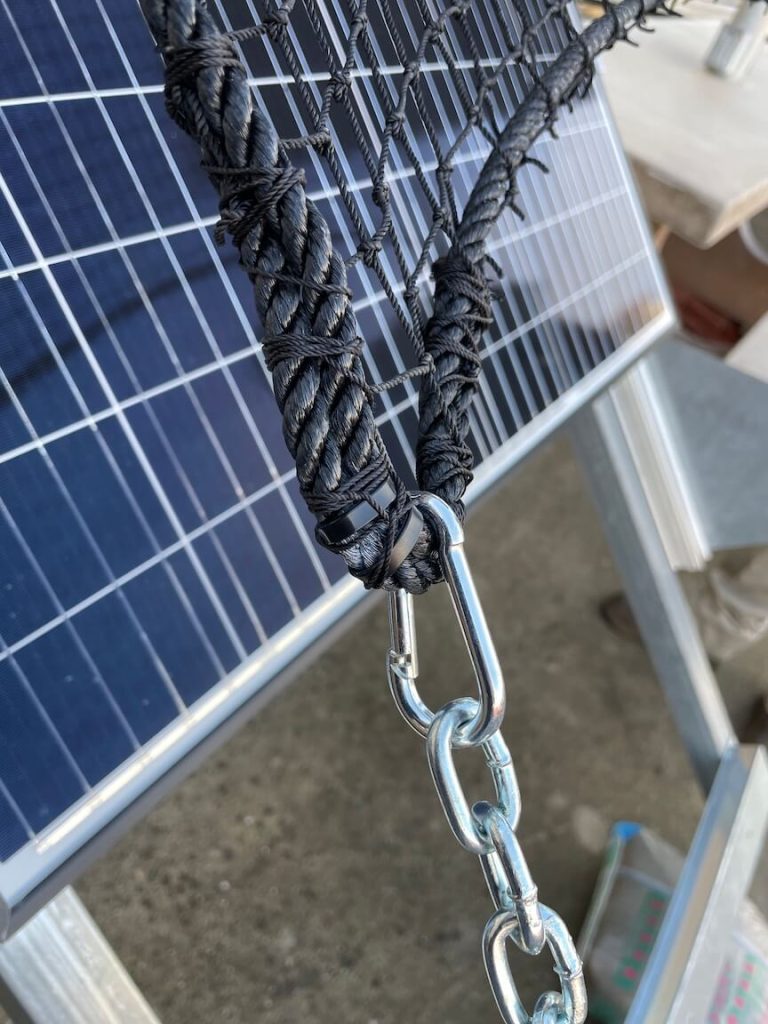 Net supports are available in several styles
'End of rail' attachments, eliminating need for additional roofjacks
Roofjack enabled supports with flat feet
Vertical surface attach supports for solar carport edges
Purlin extension attachment for solar carport ends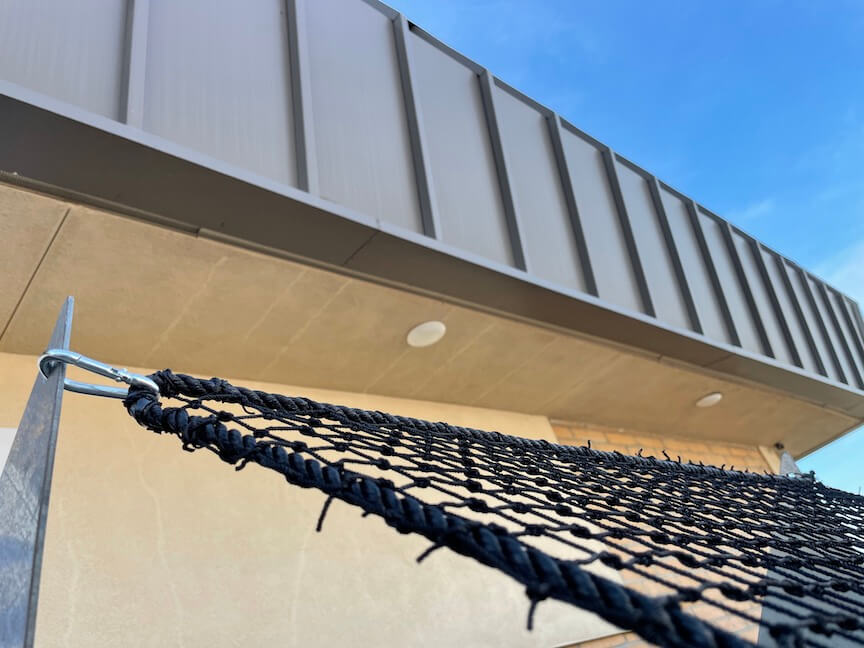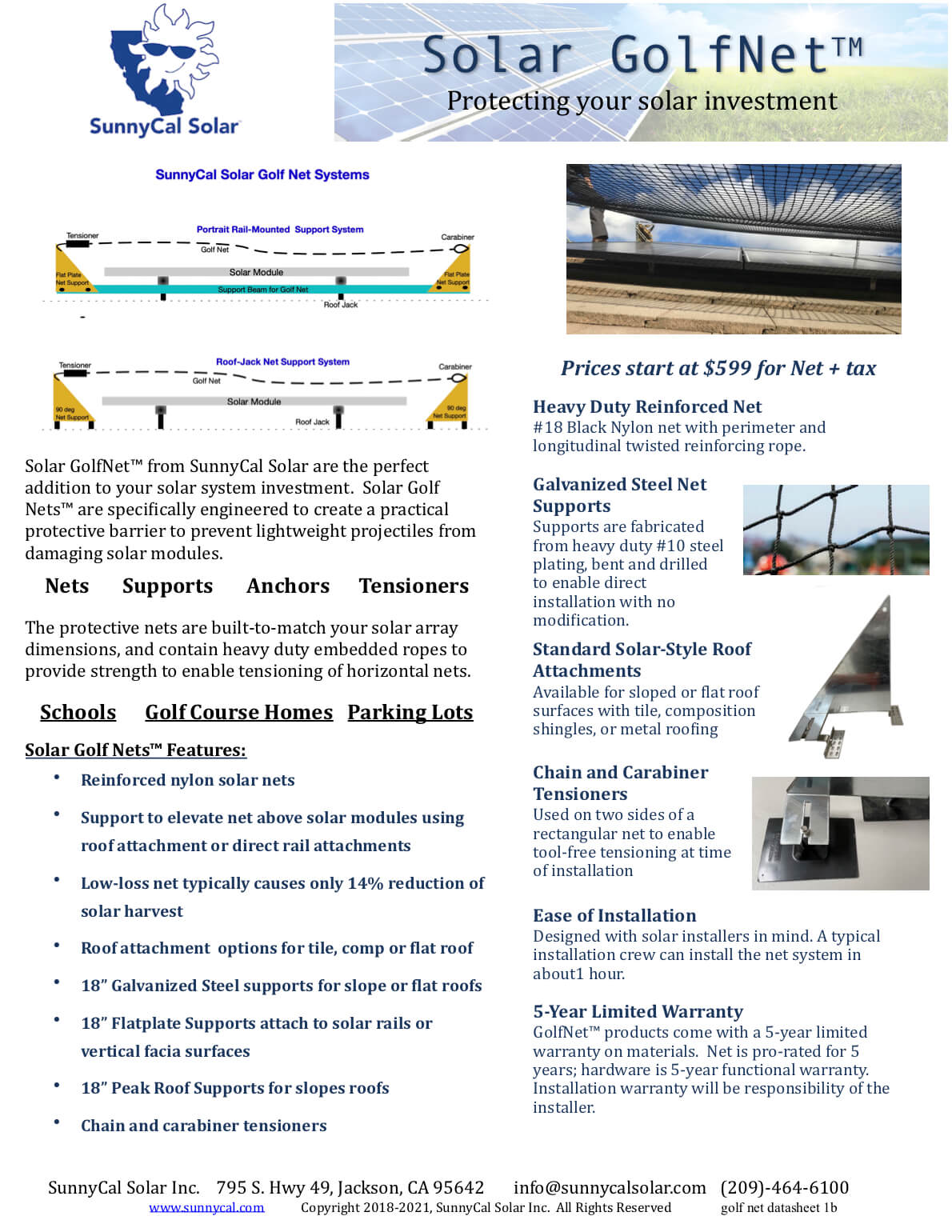 SunnyCal Golf Net Datasheet 1b