Check Out Our
Home
Solar
SunnyCal Solar can help prepare for your energy future by reducing or eliminating your utility bill with Solar.
We're Experts In
Winery
Solar
SunnyCal Solar is the local solar provider for wineries and grape growers
Check Out Our
Solar
Services
SunnyCal Solar can maintain your solar system in peak performance by routine checkups.
SunnyCal Introduces High Surge Lithium Battery
Solar systems requiring high surge current during startup can now avoid unexpected BMS shutdown.   The SCS-48100 is a 5kW 48v battery that can surge from 100A to 400A for 3 minutes without shutdown.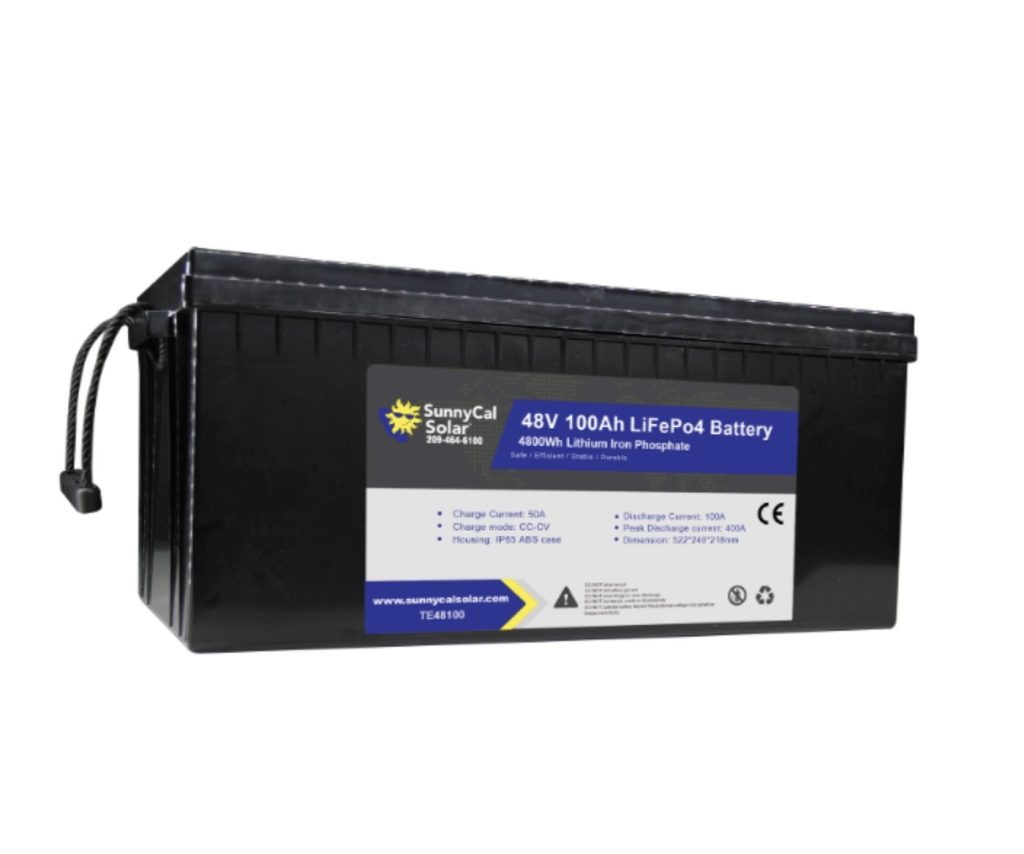 Feel free to call 209-464-6100 with questions or concerns.
SunnyCal Solar, a full service solar provider since 2006, offers complete design and installation services to residential and commercial customers. We serve Amador, Calaveras, Stanislaus and San Joaquin Counties. SunnyCal designs & installs residential and commercial solar power systems. We offer regular grid-connected systems and battery backup systems, on or off-grid.