Monthly Solar Checkup
SunnyCal Solar Service can maintain your solar system in peak performance by routine checkups.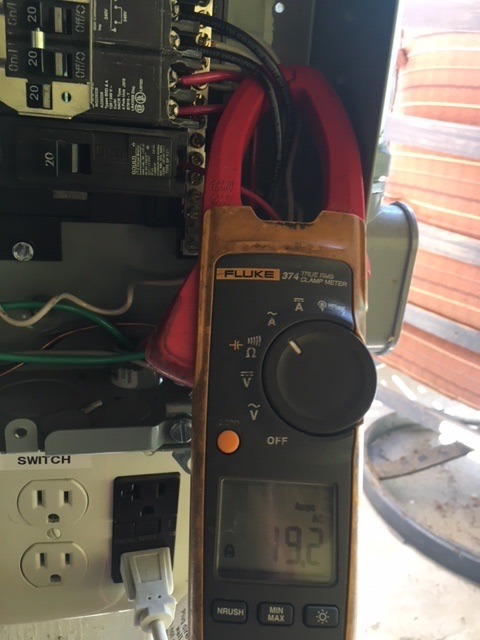 Our PV Checkup Program Provides:
Monthly verification of system power output
Testing of power production compared to realtime sunlight levels
Recording of monthly power levels to establish ongoing record of performance
Periodic review of you energy production versus your energy consumption
Solar owners can also install energy monitors to automatically create an on-line record of solar production and home energy use. Click here to see a live example
Click here to request information
Solar System Inspection,  Assessment and Operating Familiarization
Prospective homeowners benefit from electrical inspections, roof inspection and septic inspections.  Now solar inspections can provide similar confidence when considering purchasing a new solar-equipped home.  Sunnycal will assess physical and electrical integrity of established solar systems, providing a realistic estimate of the remaining lifetime of solar system components. Familiarization training is provided to new owners, explaining the ins-and-outs of home solar equipment and utility relationships.
We inspect:
Solar array structure and potential shade issues
Solar Panel wiring and dangling wires
Inverter wiring into home breaker panel
Solar wiring into inverter
Battery cables
Internet reporting status when available
Protective ground wire connections
Warning label placement and deterioration
Actual inverter that was believed to be working prior to inspection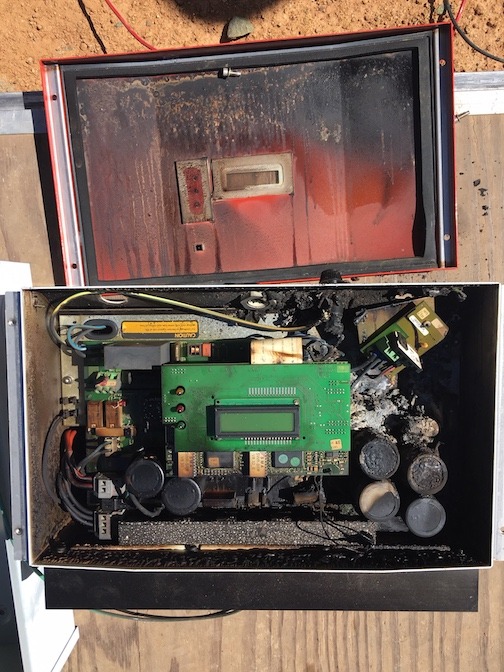 Example of solar module damaged by rocks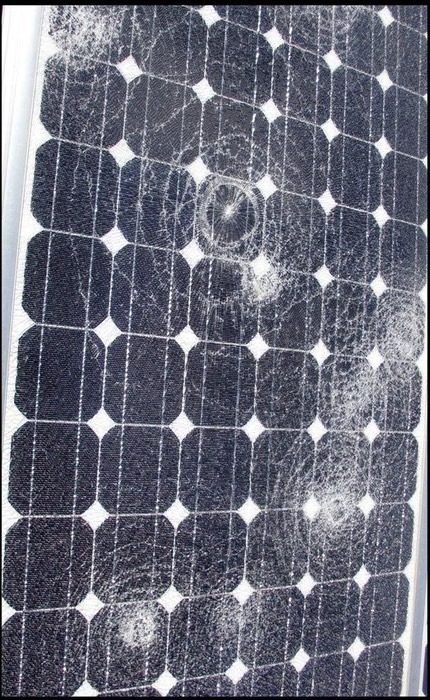 Example of hot spots in solar modules (below glass)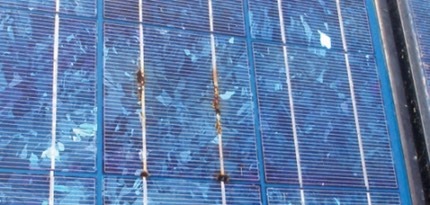 Example of overheated wire nut used to link multiple wires