Having trouble with golf balls causing broken solar modules?  SunnyCal's GolfNet(TM) can help.
The sad surprise for many golf course residents, and solar companies alike, is that golf balls really do break solar panels.  Typically those  balls incoming at direct 90 degree angles are most deadly.  Solar arrays that only receive glancing blows are more likely to survive.  Solar GolfNets are positioned 16-18 inches above the vulnerable solar modules, and tensioned to enable the energy of the incoming golf ball to be absorbed.  This prevents the golf balls from impacting the solar array.

The GolfNets are specifically designed dissipate the energy on an incoming ball, and minimize solar energy loss. Reinforcements  enable horizontal installations with minimal sag, thereby improving both protection and visual appearance.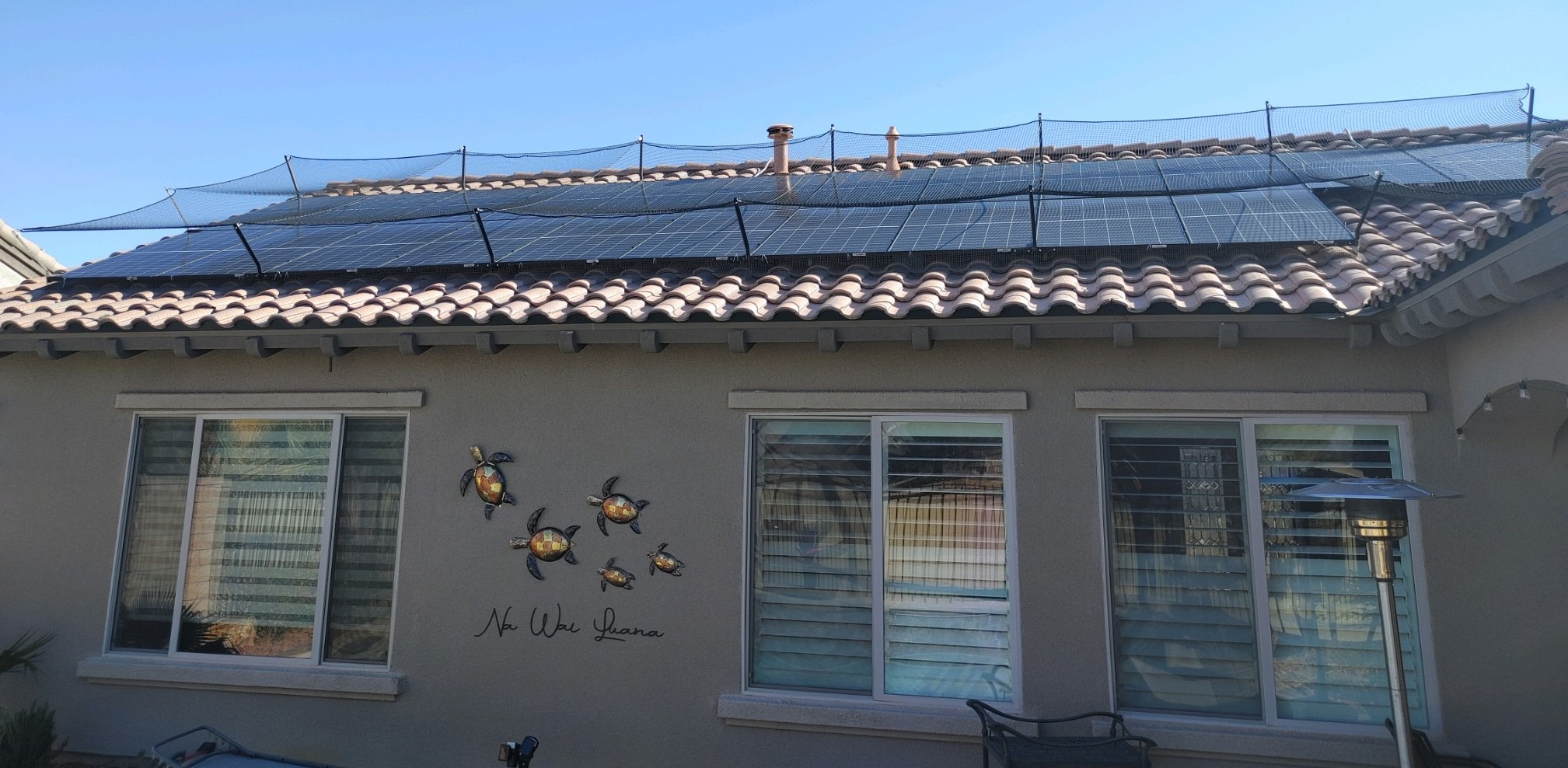 Golf Net kits are available to match your solar array size, and are attached using proprietary support brackets that attach directly to the solar module frames. Since Golf Nets would be installed after the array installation, they can easily be added to existing systems with no solar modifications.

During initial solar installation, GolfNet supports can be attached to the directly to the frame of the solar panels, eliminating the need to create more roof penetrations.
Solar GolfNet supports attach directly to the frame of solar modules, preventing need for more roof penetrations.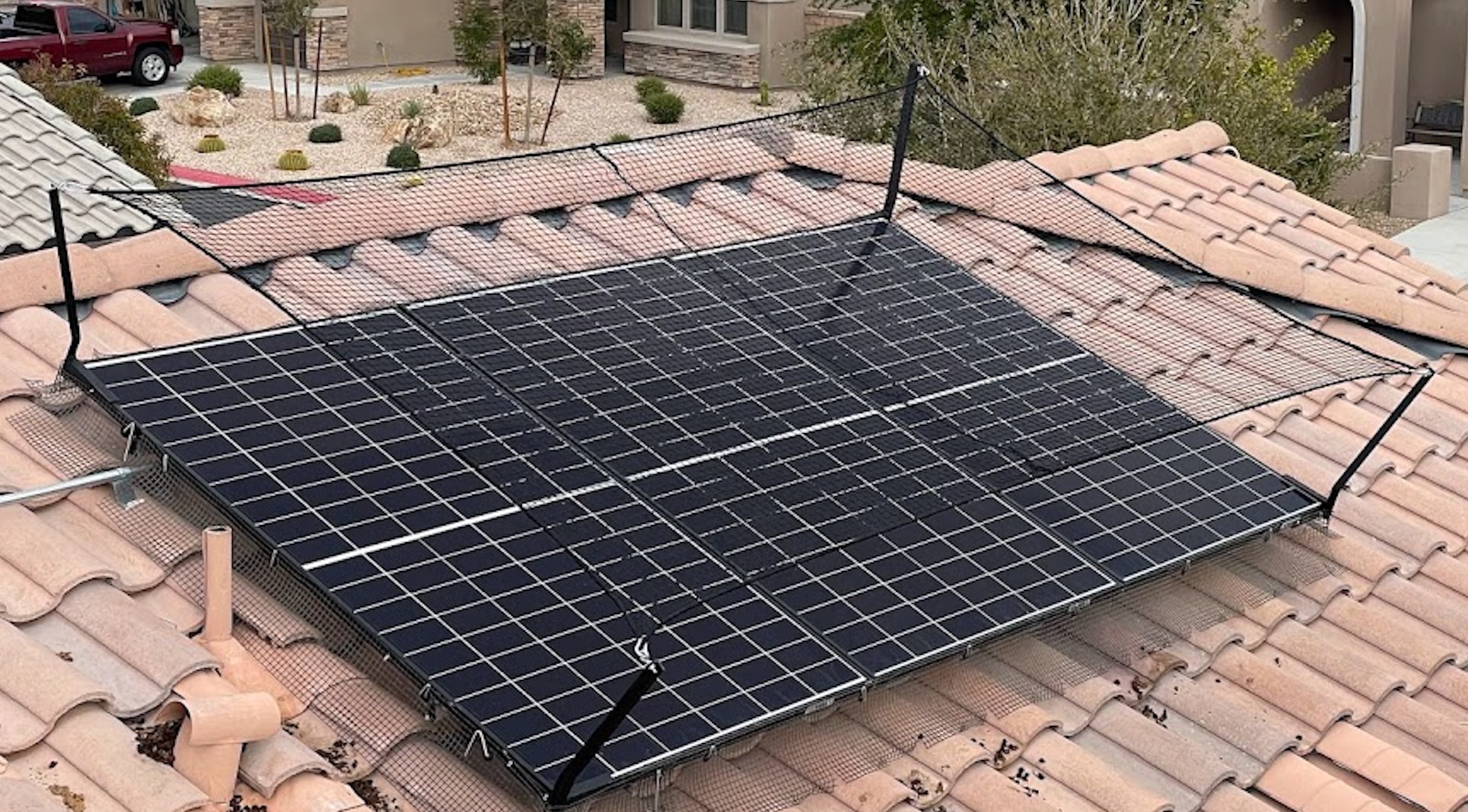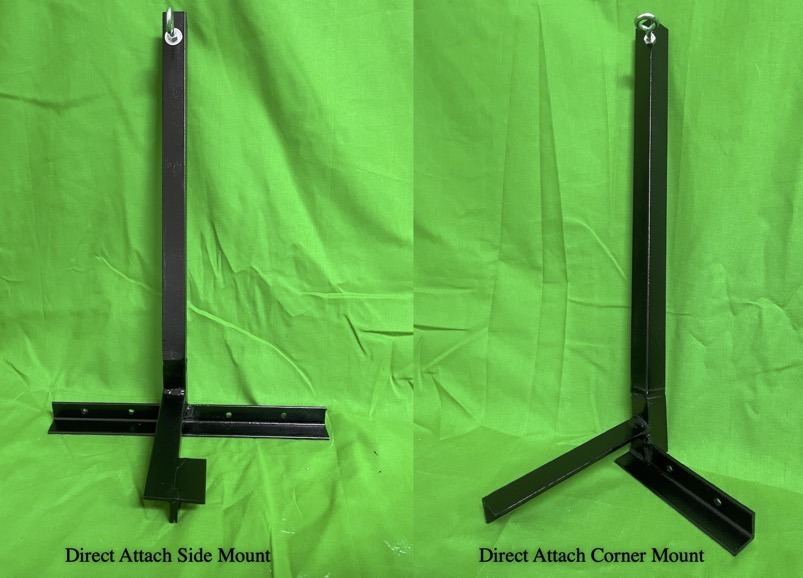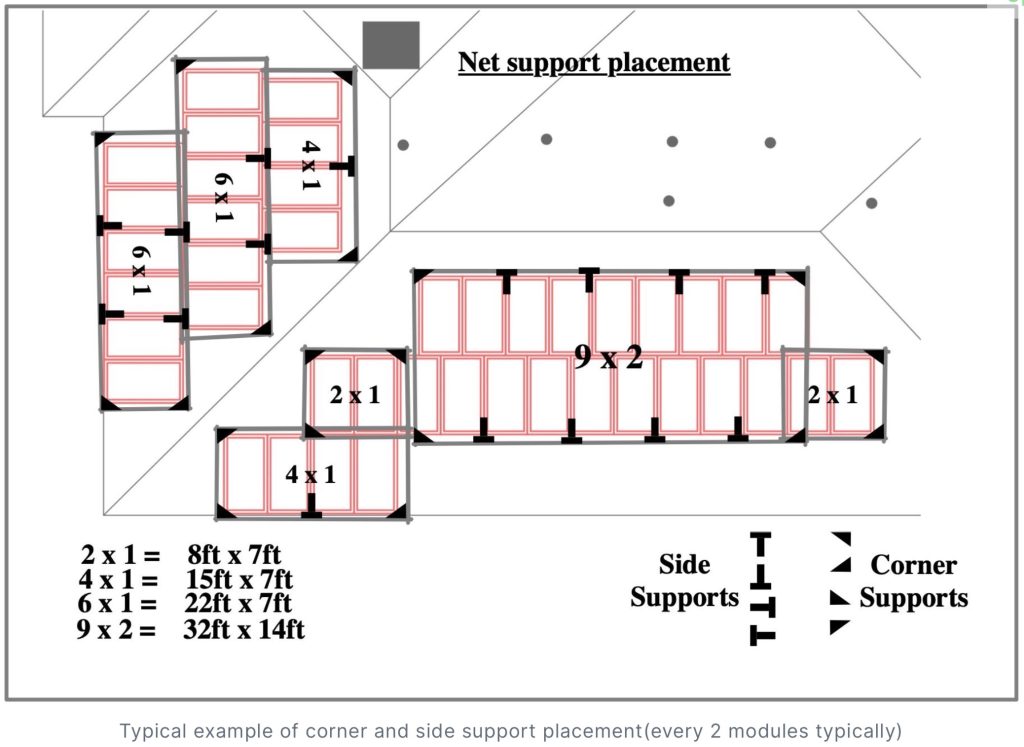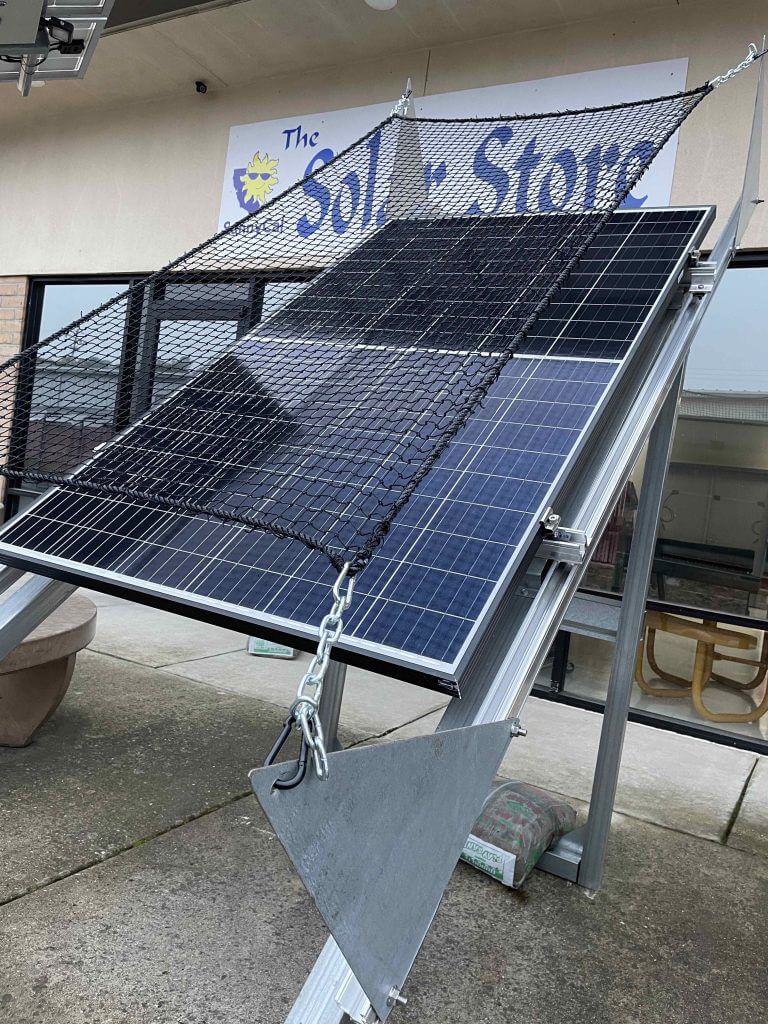 GolfNet in black color for longest lifetime. Shown with chain+carabiner tensioners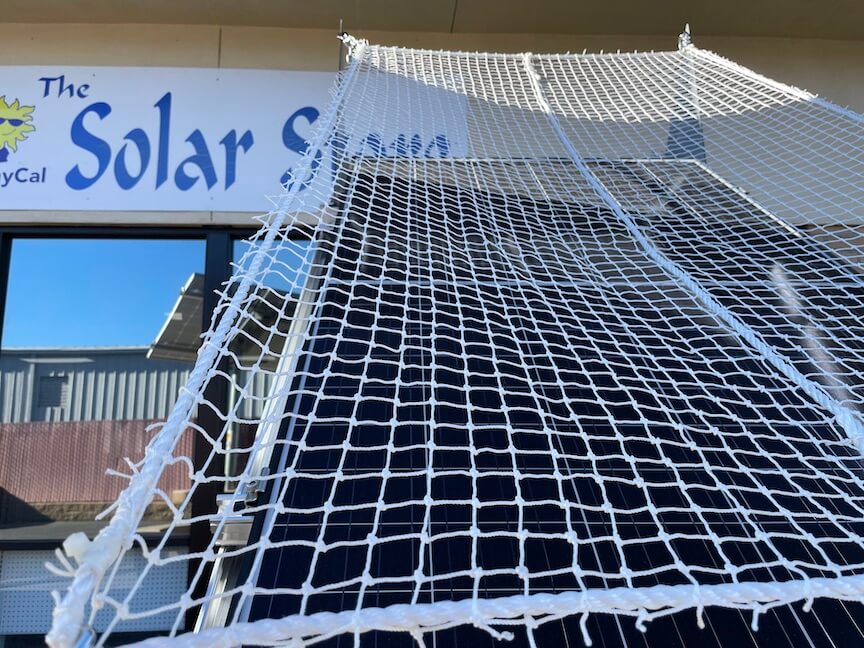 White GolfNets have lower losses, however they  are less durable over time.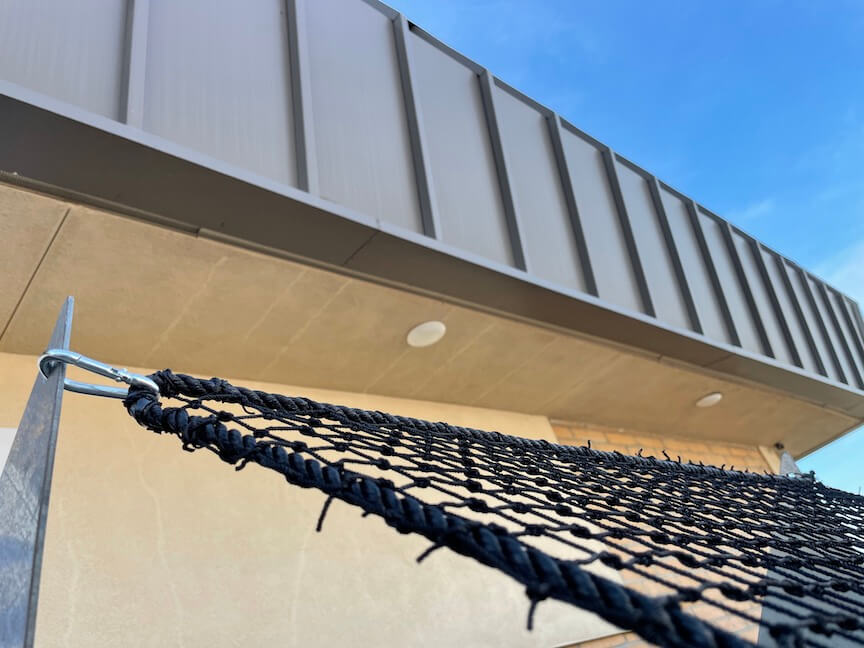 SunnyCal GolfNet Carabiner Attachment without tensioner
Sunnycal Solar Store