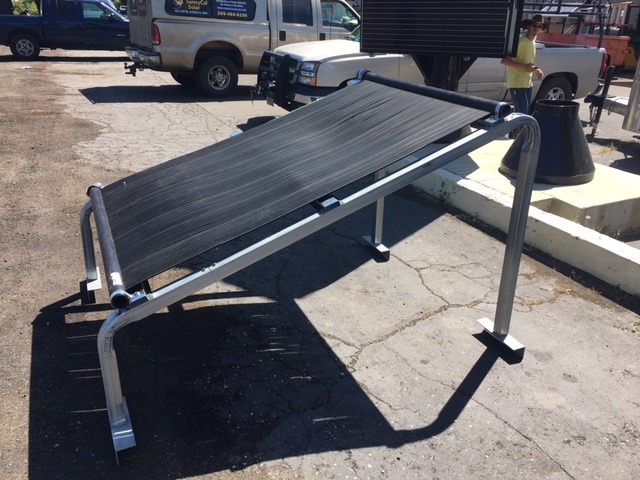 SunnyCal  introduced  a new solar support support stand for solar and spa pool heaters.  This galvanized structure can be purchased on 4 ft width segments, for module lengths from 6 to 12 ft long.
The stands are ground mounted, with adjustable leg heights to accommodate off-level variable terrain.  Assembly requires standard handheld drill with screwdriver tips and drill bit.
Typical residential pools require 7-10 thermal collectors.