Steel Roof Solar Modules

Introducing the latest advancement in cost saving for solar installations.  The unique metal roof sheeting has built-in solar power generation capability. Why build a roof, then add solar modules?  Build a roof WITH built-in solar modules.
Need solar power for your shed or tiny home?  The Steel Roof Solar provides water-tight roofing and solar power, all-in-one. The output of the Steel Roof Solar modules connect directly to normal solar equipment like charge controllers and inverters.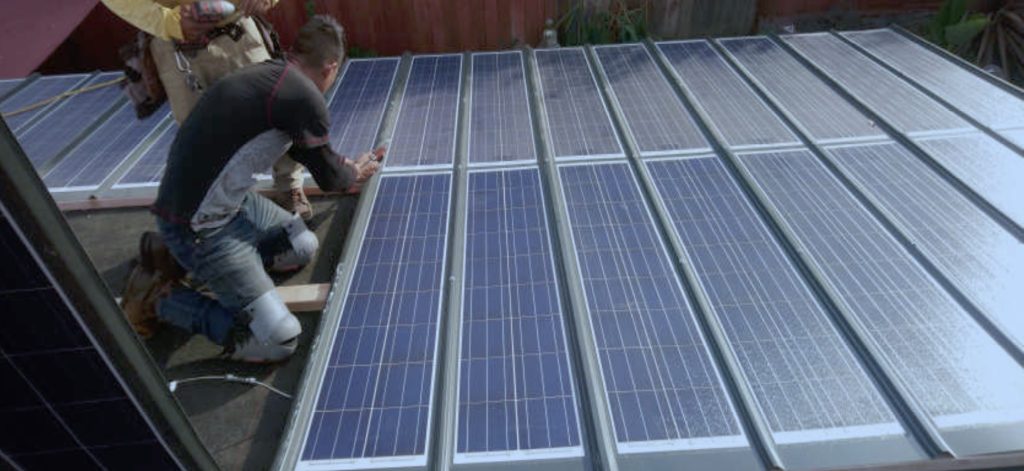 Solar cells laminated directly to metal sheets

Pre-painted 22 gauge galvanized steel

Trouble-free installations, no spaces bird or rodent infestation

Ideal for snow country installations, no snow or ice dams possible

No roof penetrations for solar

Glass free design minimizes damage from rocks

Easy to install,  like typical roofing

Warrant for defects for 10-years, production warranty for 25-years

Integrated bypass diodes to minimize power loss from shading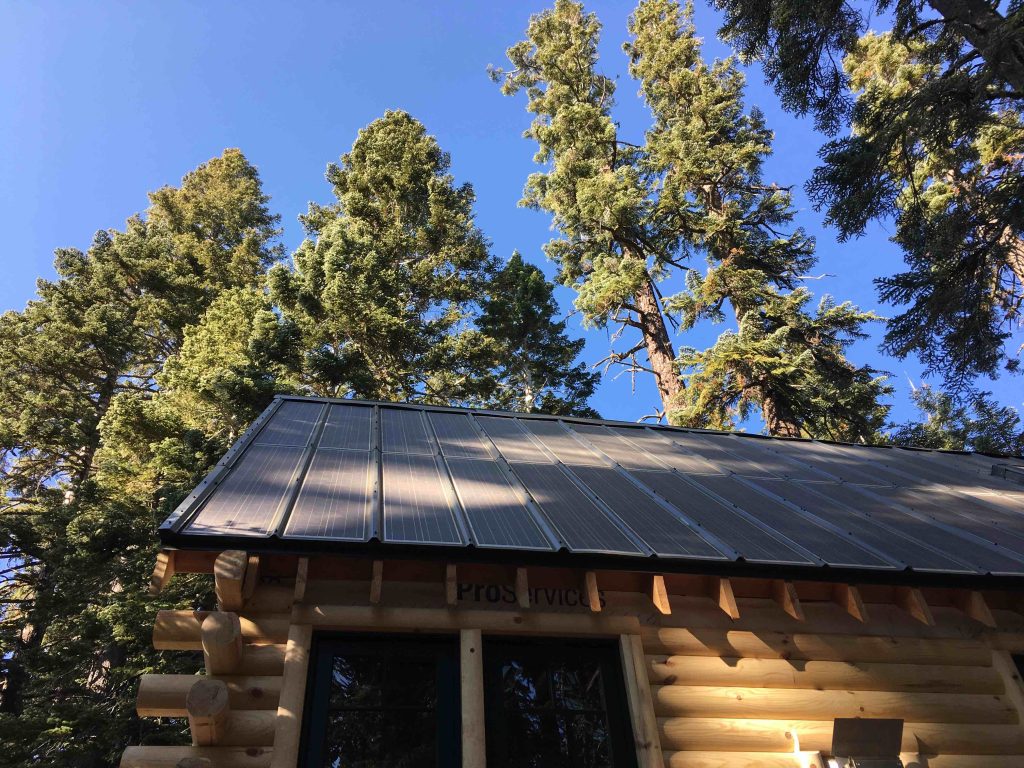 With solar cells laminated directly to the roof surface during manufacturing, the installation process is simple…..just screw the roof sheeting to the building frame.
> No support rails     > No special clamps         > No extra holes in your roof

Servicing the solar wiring has never been easier.  The junction boxes and interconnect wires are directly on the underside of the metal roof sheet.  All the electrical wiring is protected from the elements.  There is no concern about clips or cable ties coming loose due to UV deterioration.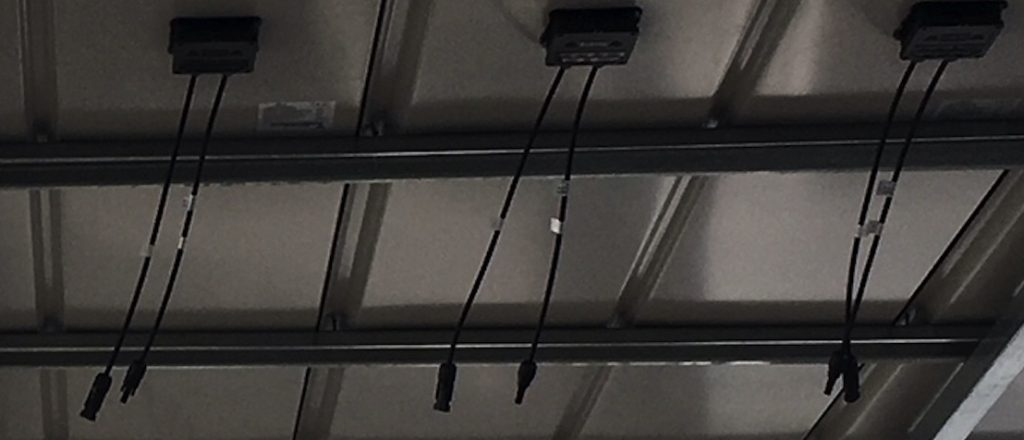 When building tiny houses, the Steel Roof Solar modules are a  perfect match. Low wind resistance and low profile create a  solar roof that blends with any design.