Description
Protective net to minimize damage to  rooftop solar arrays caused by falling items, such as golf balls, baseballs and pine cones.  Net dimensions enable protection of standard 60 and 72 cell modules. Special reinforcing cords are embedded to provide extra strength.  Kit includes 1-panel net with corner attachment hooks.
Example installation pic: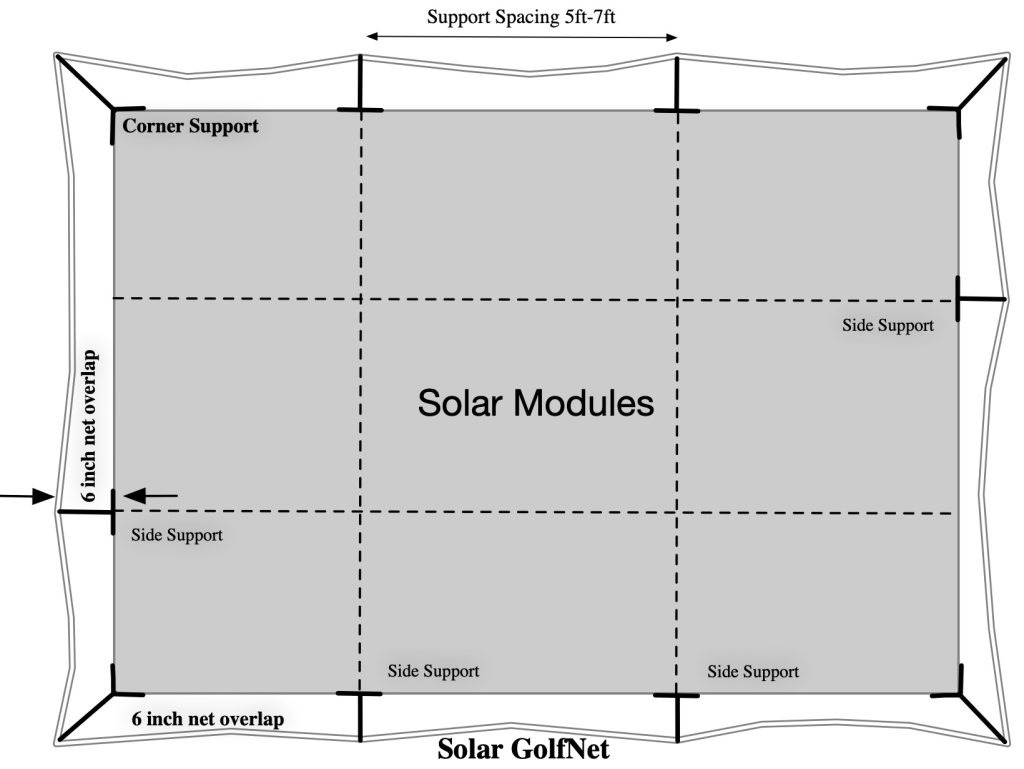 Optional corner and side support brackets are available for direct attachment to solar module frame.  No roof penetrations are required.

Net will not be effective against heavy objects like rocks and falling tree branches.  This #18 net has  is designed to block  balls in flight, but not overly degrade solar energy. Measured solar loss is 14-15%.
Net is designed specifically for residential applications to protect against most golf ball damage. SunnyCal nets include extra reinforcing cord every 6 ft. For longer lengths, multiple nets can be linked by metal carabiners.
Protected by 5-Year prorated warranty.