Description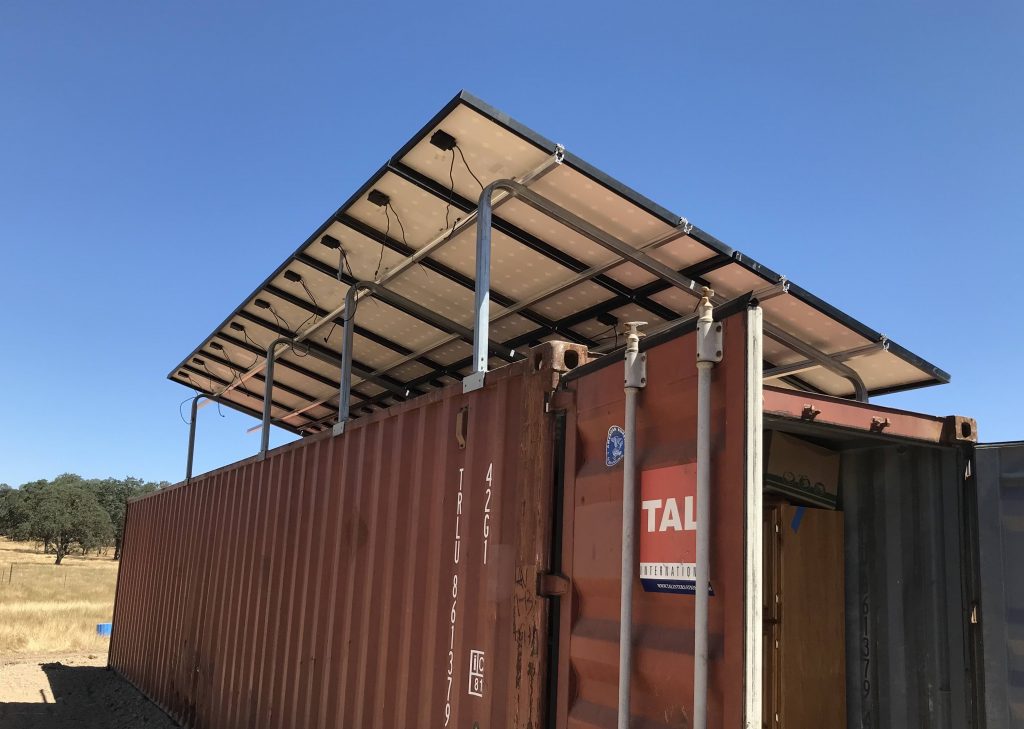 This product is the support rafters and leg mounts sized for fifteen 60 or 72 cell modules.  Design support one rows of 12 modules in portrait when placed on a single  width container structure.
Package include 9  support rafters, 18 leg footings for corner-mount to standard shipping container,  cross rails and 175 self-tapping galvanized screws
Support rails and module clamps are not included.
Additional costs to be paid upon shipment:  Shipping cost: $400 typically; Engineering docs (if required): $495.