Description
Solar-T-Go Support structure for solar array enables simple pick-and-place installation.  This system can accept four solar modules in landscape, of either 60 or 72 cell format(modules not included). Distance between leg foundations is 10 feet.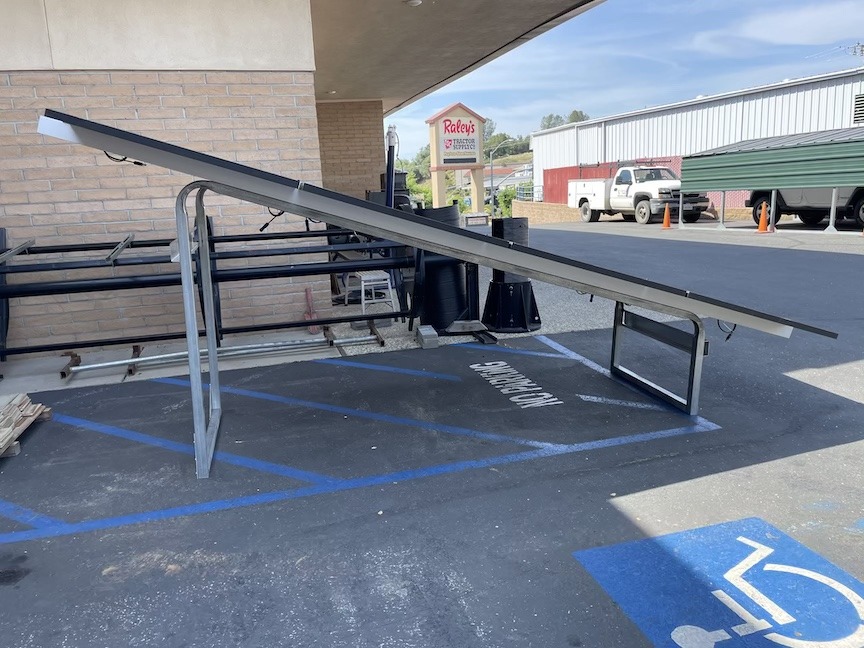 This Solar-To-Go GroundRack system can  expanded by adding additional sections. Additional  structures can be attached to existing sections with a slip-and-screw fitting method.
GroundRack can be protected against wind uplift and theft by use of SunnyCal Ground Screws. A simple impact tool can provide more than 300lbs of hold-down strength.

The sections can be held in place by SunnyCal ground screws for rapid installation.
Solar is made simple by:
GroundRack is preassembled
Leg foundations for  surface resting  on level terrain
Sections can be transported using normal pickup or trailer
Hold down can be made by rebar-nails, concrete attachment or ground screws
System can be expanded by adding additional sections
Engineering calculations available(optional)
Select in-store pickup at checkout and call if delivery is required.