Description
Support structure for  for installation on 20 ft CONEX shipping container. Modules face two directions   This system can accept six-twelve  solar modules, of either 60 or 72 cell format (modules not included). Distance between leg foundations is 8 ft.  Four rafter structures are included for installation on 6ft intervals, with 12-inch overhang at array end.  Centerline of container should align north-south in order to have best performing  east and west facing solar arrays.
For 40ft containers, order two 20ft kits in order to achieve sufficient protection against wind uplift.  Readjust leg placement for equal spacing.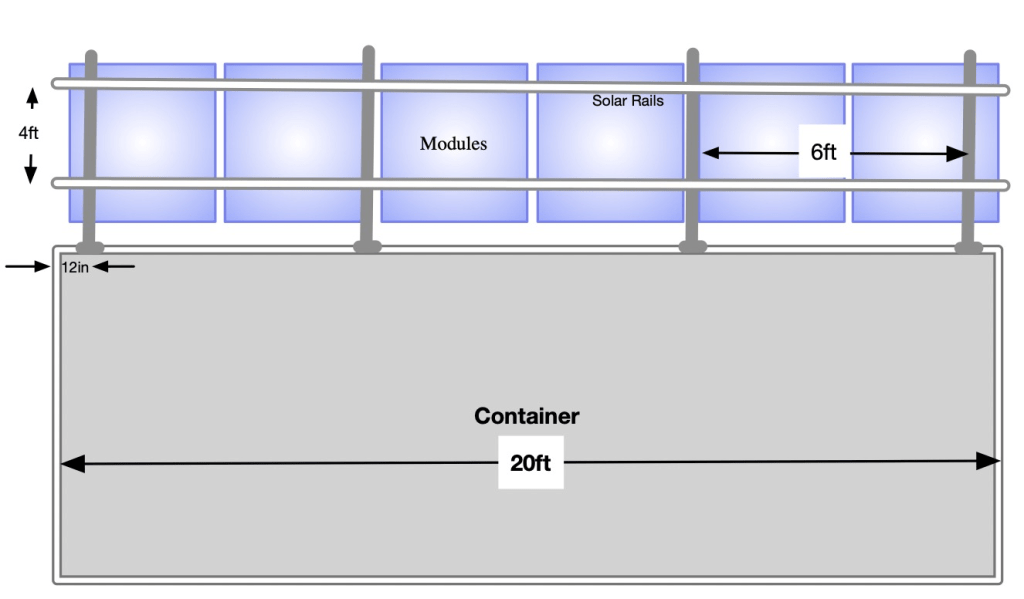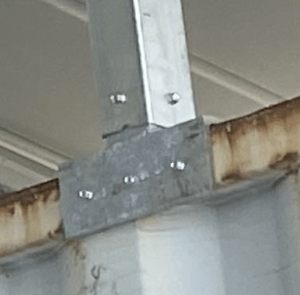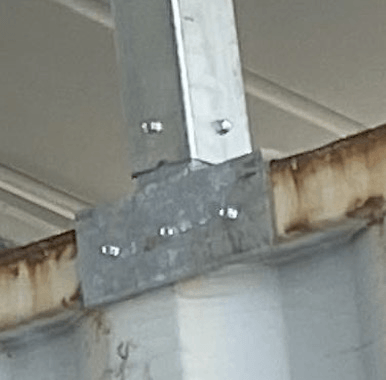 3-Inch Prosolar rails are included; mid clamps and end clamps must be ordered separately.  Ground lugs are recommended for each rail segment.
Leg supports can be bolted directly to shipping container rooftop side edges to minimize roof leaks.