Solar-To-Go family of products provide an error-free system for solar system construction.
Solar to Go system is perfect for the non-expert, or warrior, the humble DIY'er.  Homeowners or renters can purchase the system for self install, and then have a certified electrician install the simple wiring.  No specific  solar knowledge is required. Our plug & play pre assembled solar kit is ready to be placed and used immediately
Additionally, since no construction or site modifications are required,.
This pre built solar system is ideal for renters. The system can be relocated from site-to-site.
Off-grid capability is enabled by the all-in-one battery inverter/charge unit in lieu of grid-tied microinverter.  User can connect to either lead-acid or lithium batteries.
An additional bonus is that the dimensions of the GroundRack(TM) exactly match the width of a standard shipping container. The systems can be mounted as rooftop solar on shipping containers with no customization. For more information on Shipping Container Solar click here.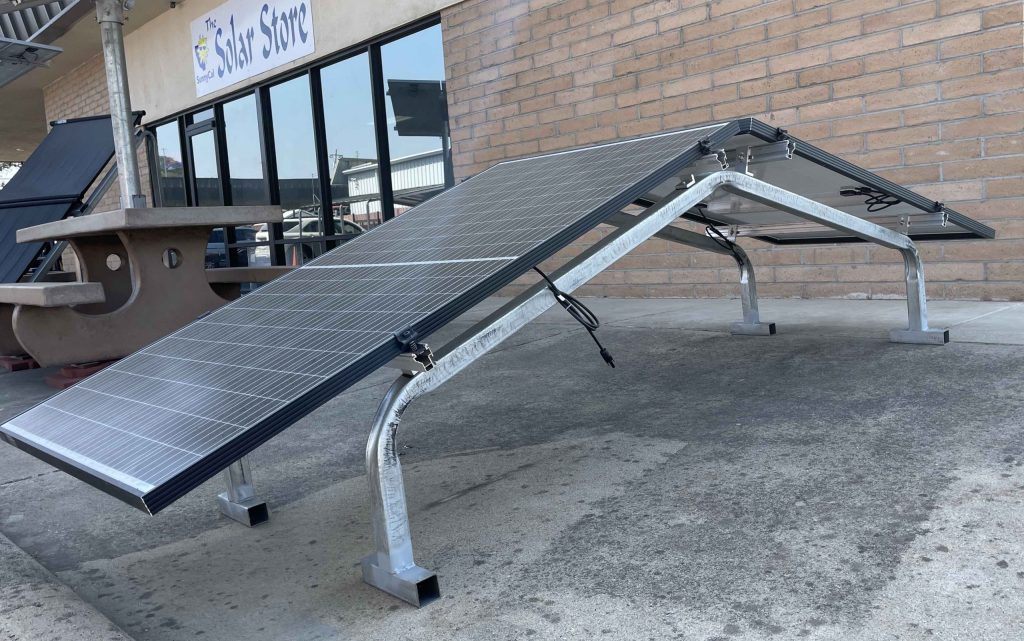 Plug & Play pre assembled solar kit
Ready to be placed and used immediately
SunnyCal Solar-To-Go(TM), components and systems are ready to be placed and used immediately. This self install solar systems available in "solar sections".  Users simply buy as many sections as required to meet their power needs. Each section wiring plugs into the other, and support legs 'interlock' to become one.
Solar To Go Plug & Play Kits
No solar expertise is required.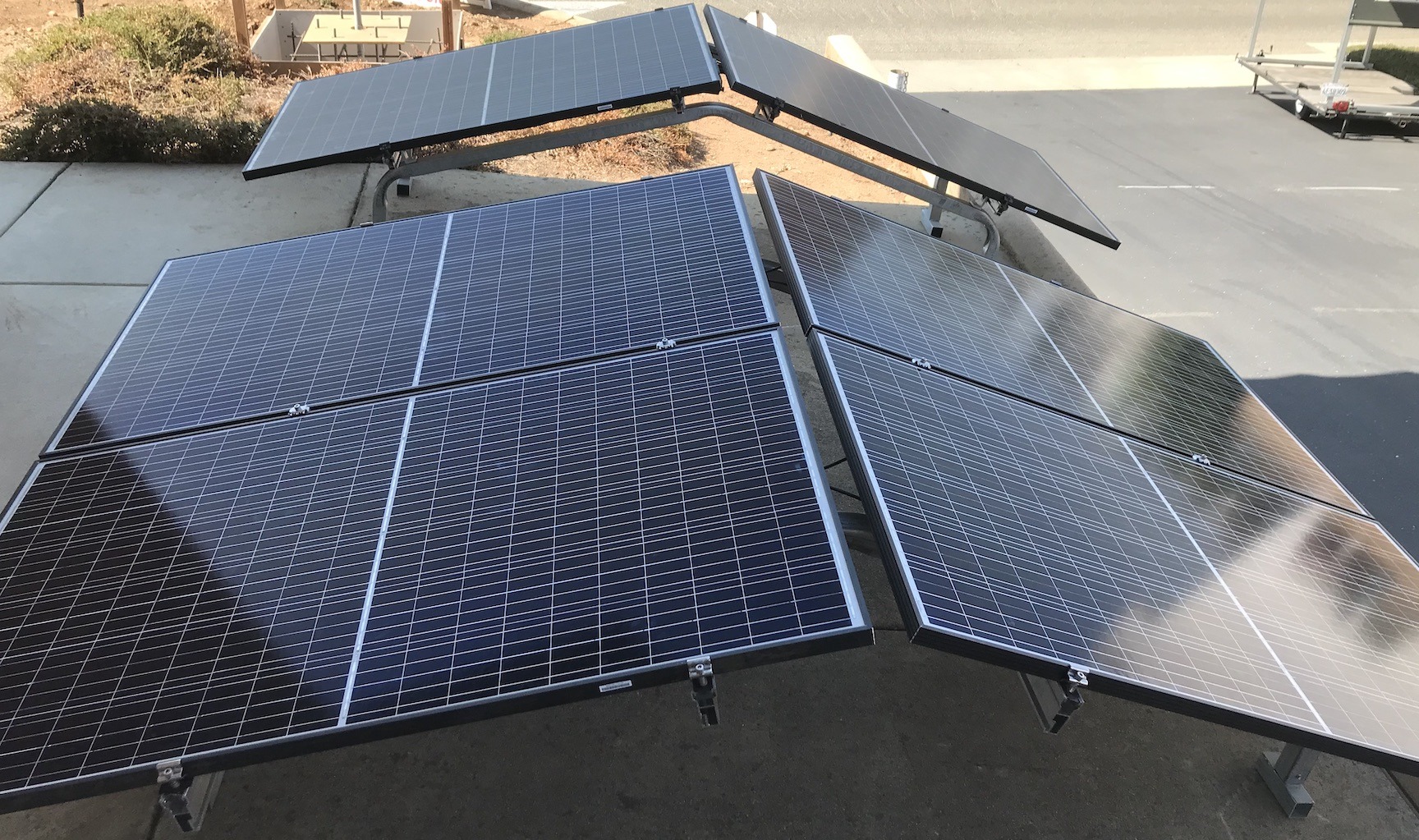 Pre-assembled
Prewired
Ready for pickup or delivery
System frames interlock together
All solar wiring is plug-n-play
Mount on ground, shipping container or flat roof
Suitable for professionals, homeowner DIY and renters
Approximate utility cost savings per summer month based on $0.32/ mo. utility cost:
Two module system          $42/mo savings                           Four module system          $84/mo savings          
Eight module system        $168/mo savings                         Sixteen module system     $336/mo savings
Choose your S-T-G system size
Next choose your Inverter & Panel
Turn the lights back on today with