Solar Power for Your RV
Finally, solar for your RV that can run ALL YOUR STUFF!   RVing is more fun when you are free of need to find an RV park.  Most solar-equipped customers can camp entirely off-the-grid, with their batteries recharged new every day as you play.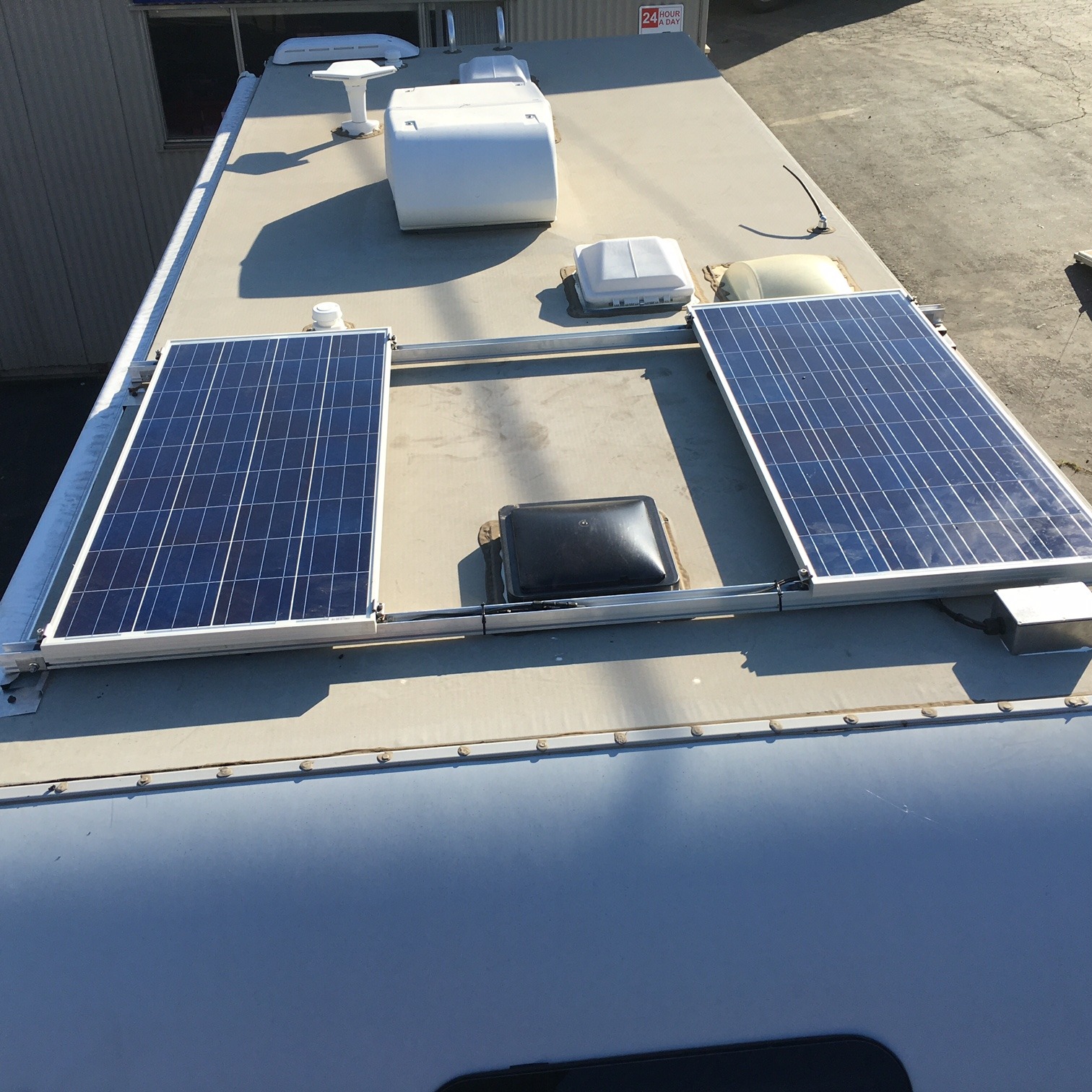 SunnyCal can calculate your power needs, and design an equipment combination to meet your goals. Then we assemble and install a system to match your desires.
Levels of Solar Power
#1 -Solar to keep your battery charged during storage
#2 -Solar to power your lights, TV, fridge and microwave.
#3 -Solar to do it all, even the Air Conditioner
We will help you learn how to self install, or leave it to us.  In many coaches, we can install without making holes for mounting brackets.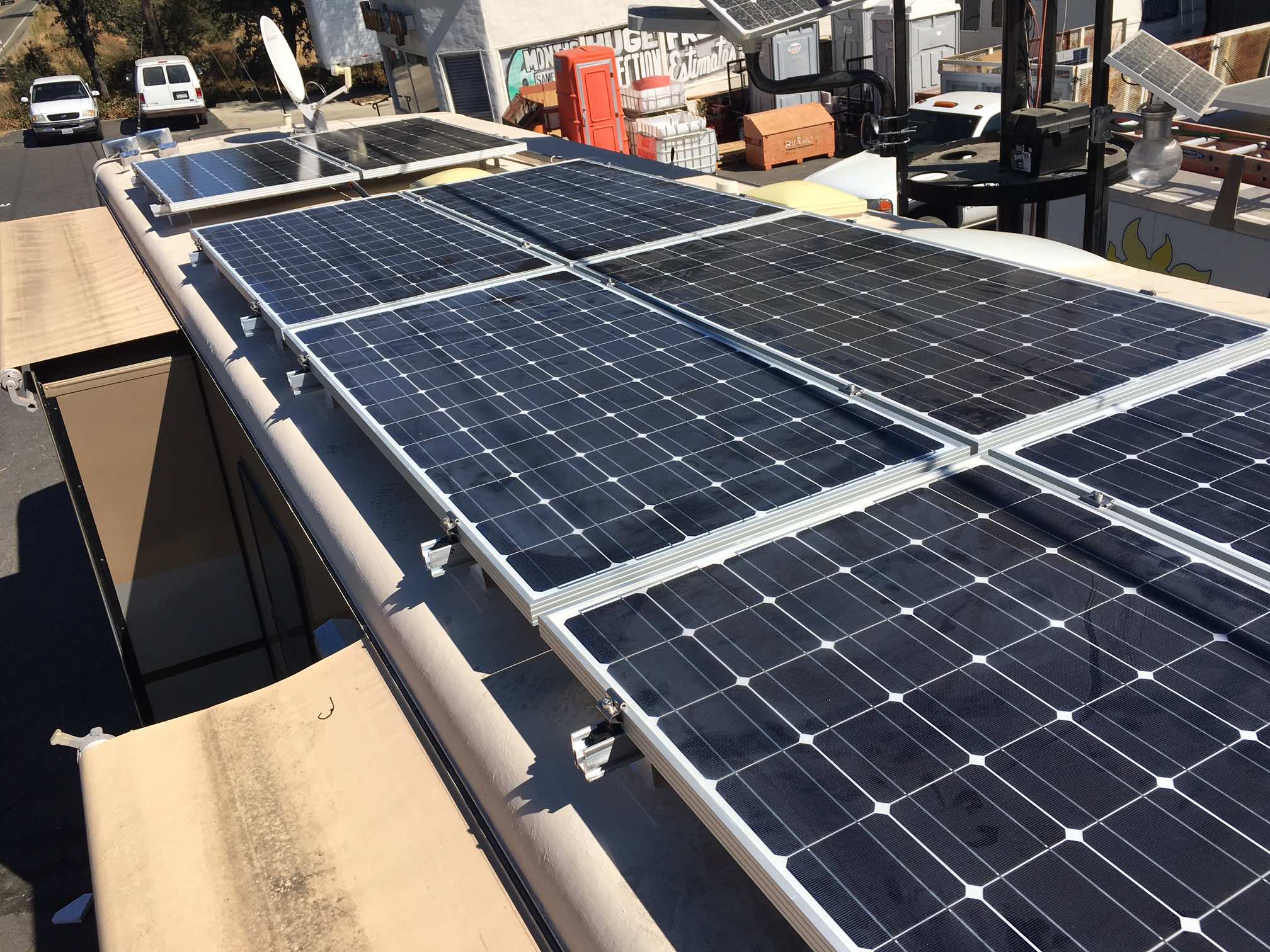 In cases where #3 type installation is desired, lithium batteries and 4kW  inverter handle the load.  Note the heavy duty mounting arrangement of the batteries.  Mobile applications require batteries be robustly secured against movement in case of accident.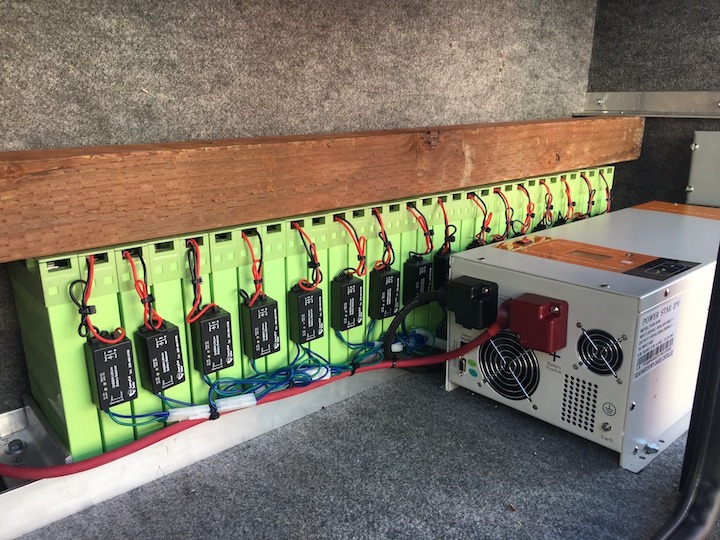 When possible, inverter power is made available by installing a standard RV receptacle inside the coach.  The RV can be "plugged into the solar system" using it's standard power cord.  This reduces the need for a transfer switch, simplifying the installation and making for safer operation.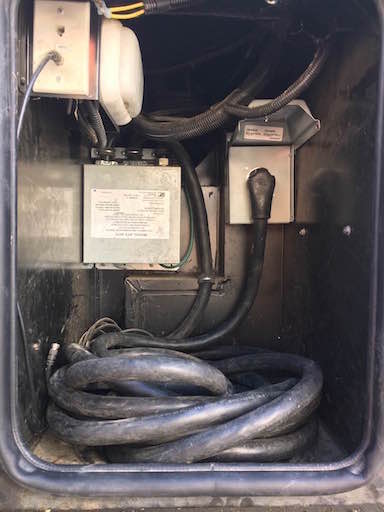 Adding a power cord receptacle enables the RV to be "plugged into solar power".  This means all RV outlets are energized.