Solar  Patio  Covers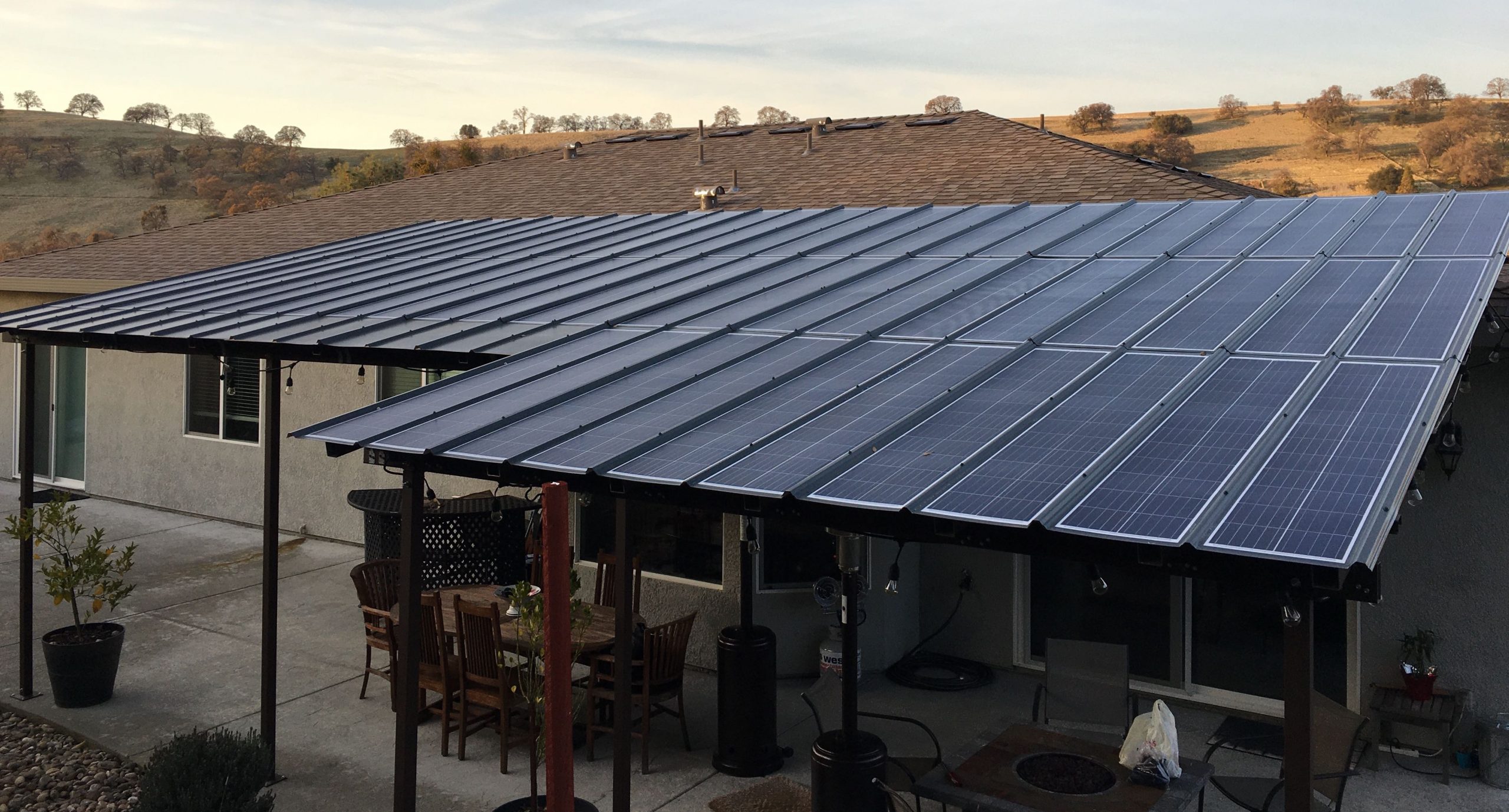 Patio Shade Structures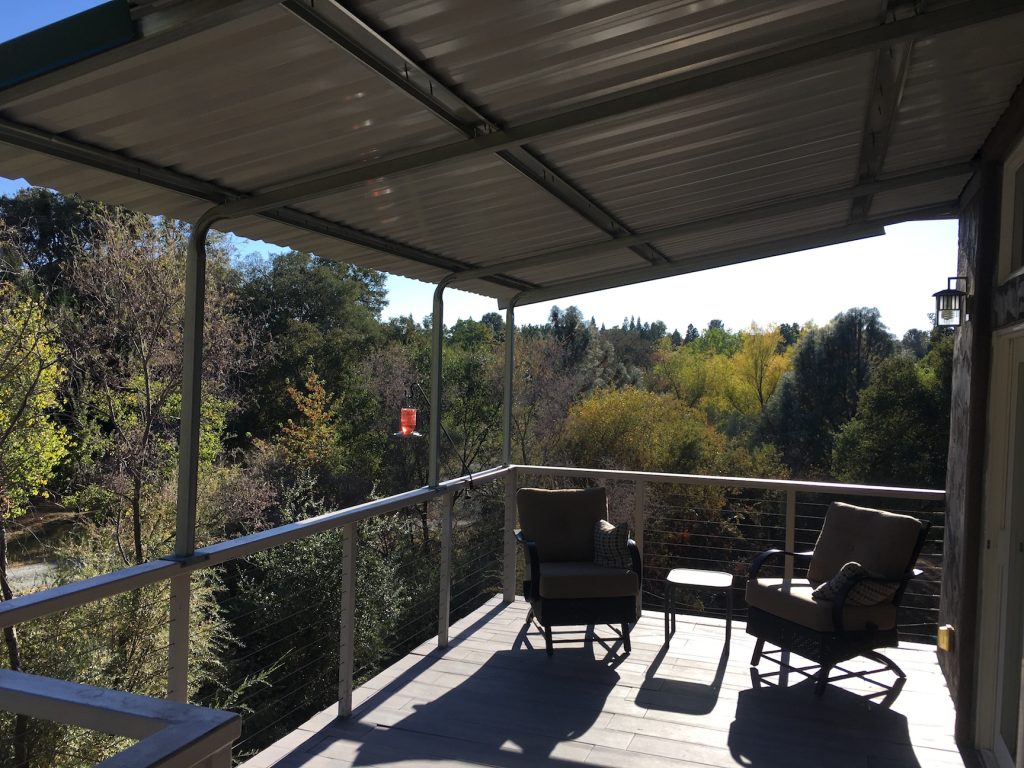 Need shade and water protection for your patio?  SunnyCal can fabricate and install metal structures with durable metal roofing that will last for years.
The support posts are fabricated to match your patio dimensions.  They are constructed of 2″ galvanized steel tube for years of rust-free service.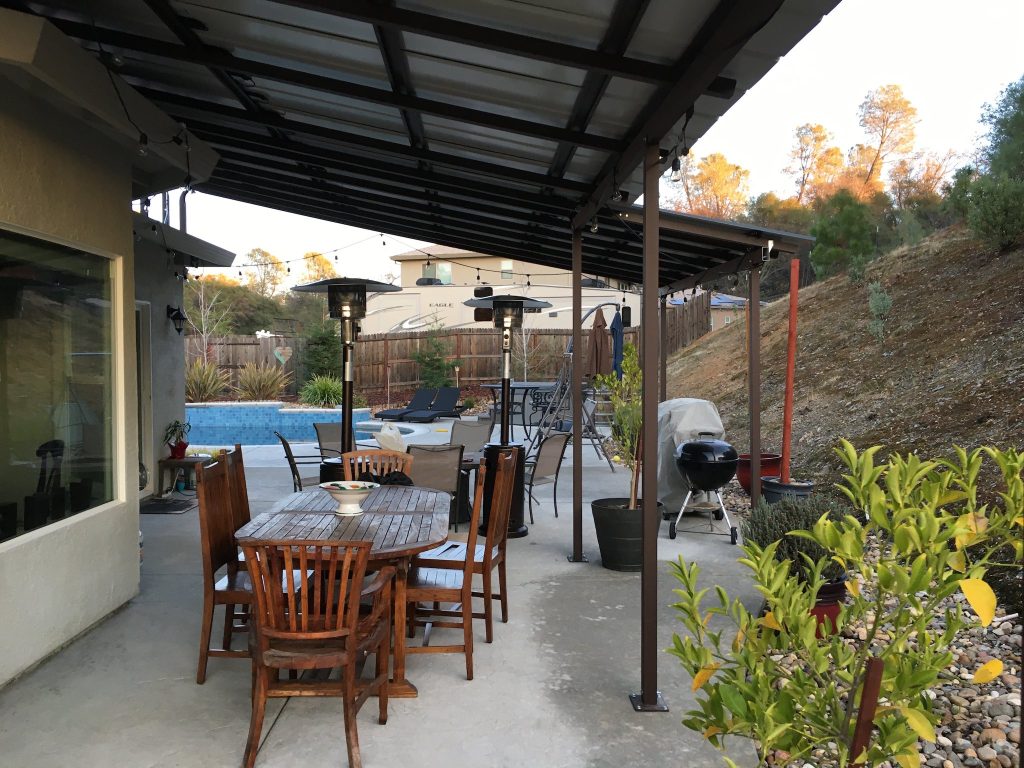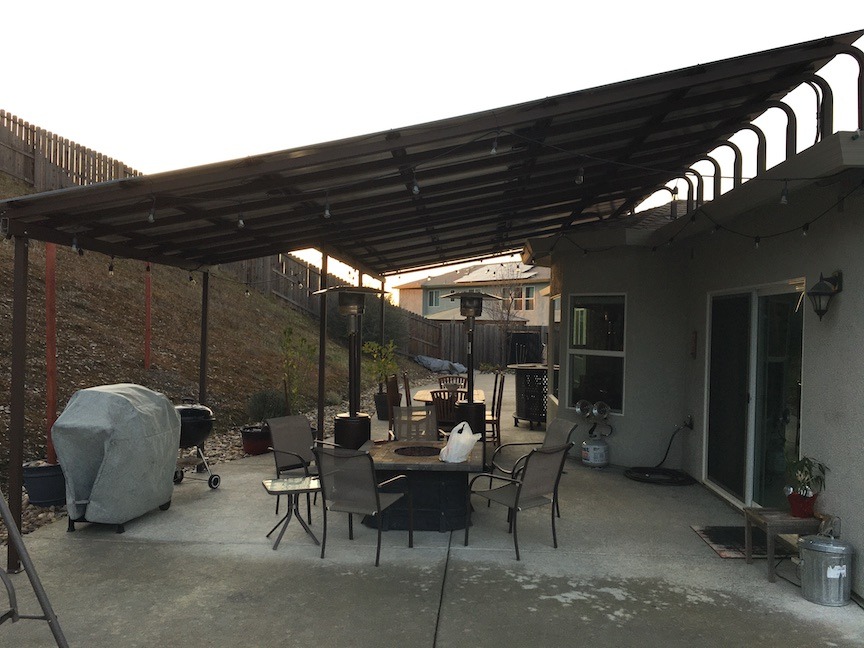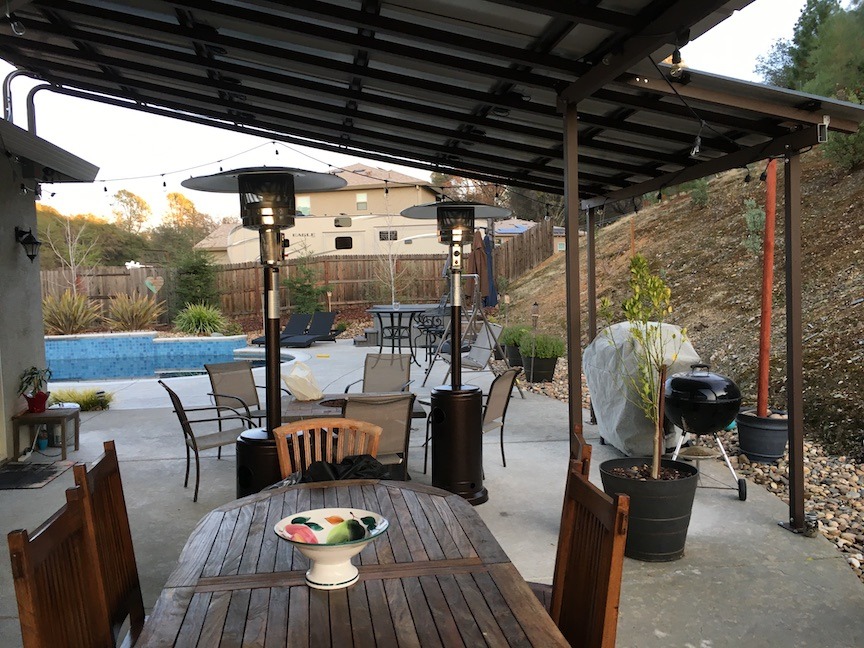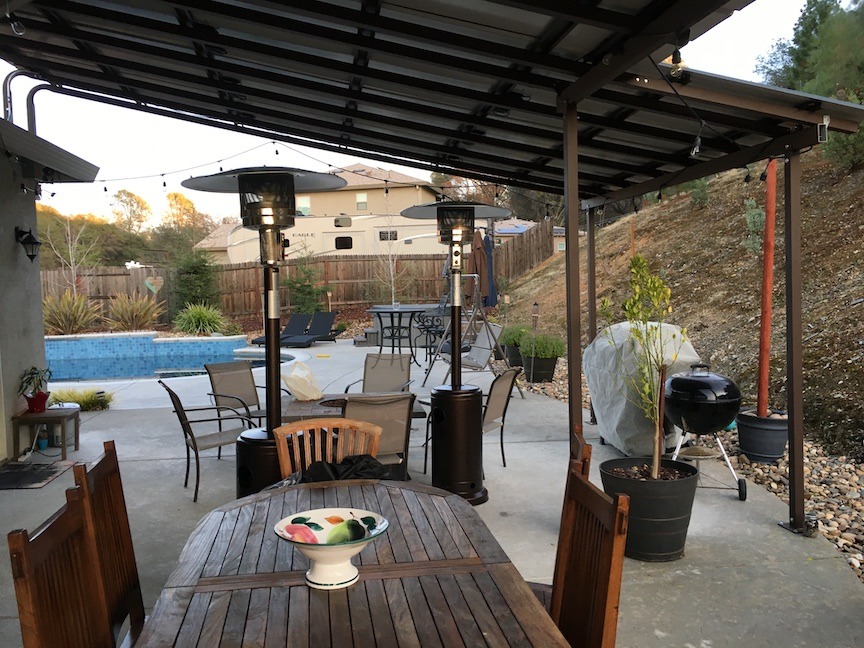 The roof cover is 26 gauge steel roof sheets that are galvanized and painted. You can select from a broad range of rooftop colors; the underside color is a neutral flesh tone. Optional roof sheets with built-in solar  are available to create a solar electric system for your home without need of traditional solar panels.  The patio solar can fully  eliminate the usage fees from your electric bill.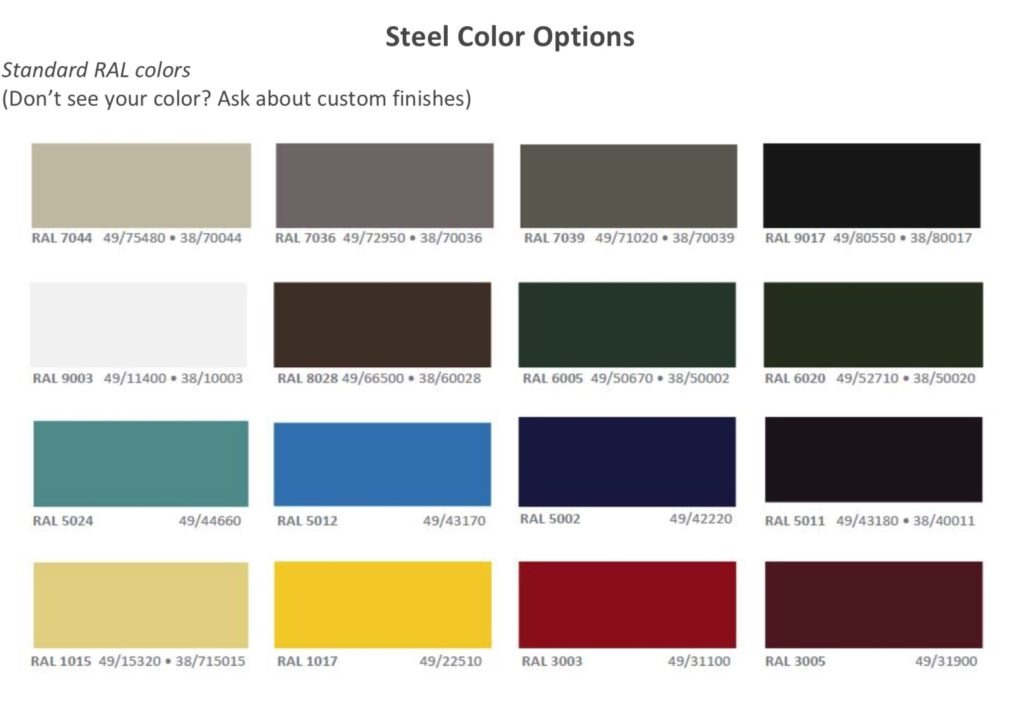 Solar patio
Structures are fabricated in our Jackson CA facility, using steel supplied from USA manufacturers.