SunnyCal Spa and Pool Heaters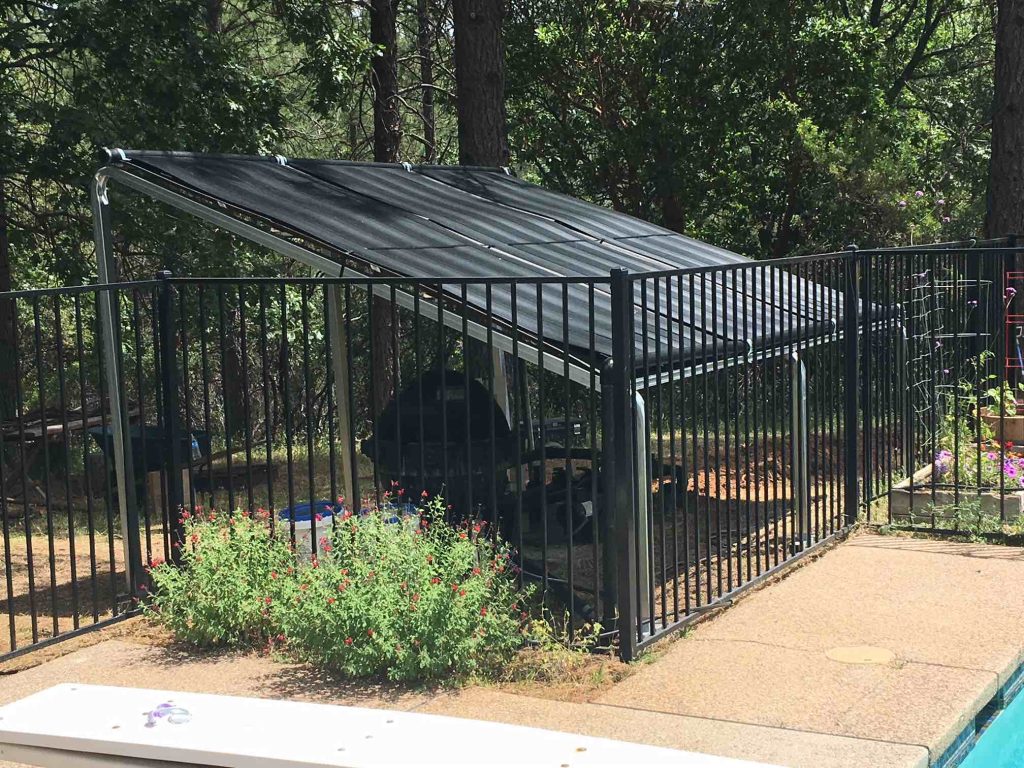 SunnyCal manufactures unique ground mounted solar heaters for solar heating of pool and spa water.  These solar heating arrays are installed easily with standard hand tools, and can be connected to the standard filter circulation pump. When the pump runs, the water is circulated through the solar collectors and heated by sunlight. These systems are available as fully installed units or as kits for self-install.
Quality Collector Construction
The  collectors are fabricated from a propylene copolymer with a stabilizer compound that provides long-term resistance to damage from heat and light. Large 2″ manifold pipes made of the same materials are attached to a series of smaller distribution tubes using state-of-the-art thermal welding techniques. All hardware supplied to attach one collector to another and mount the collector to various roof materials is made of the highest quality stainless steel, rubber, nylon, and plastics available for outdoor use.
High Efficiency Design
The raised tube design exposes a higher radius of tube, trapping incoming light at different angles. A one-quarter inch gap between tubes allows for greater expansion and contraction of materials, basically an accordion effect, which helps increase the life of the collector. Open air flow slots between tubes allows the roof to breathe, preventing dry rot and lift of collectors in high wind conditions.
Individual solar modules are 48-inches wide, and  available in 8, 10 and 12 ft. lengths.
The support stands are constructed for years of trouble free service. The adjustable height legs are made of 14 gauge galvanized steel tube, bent at the ideal angle and height  for solar module placement.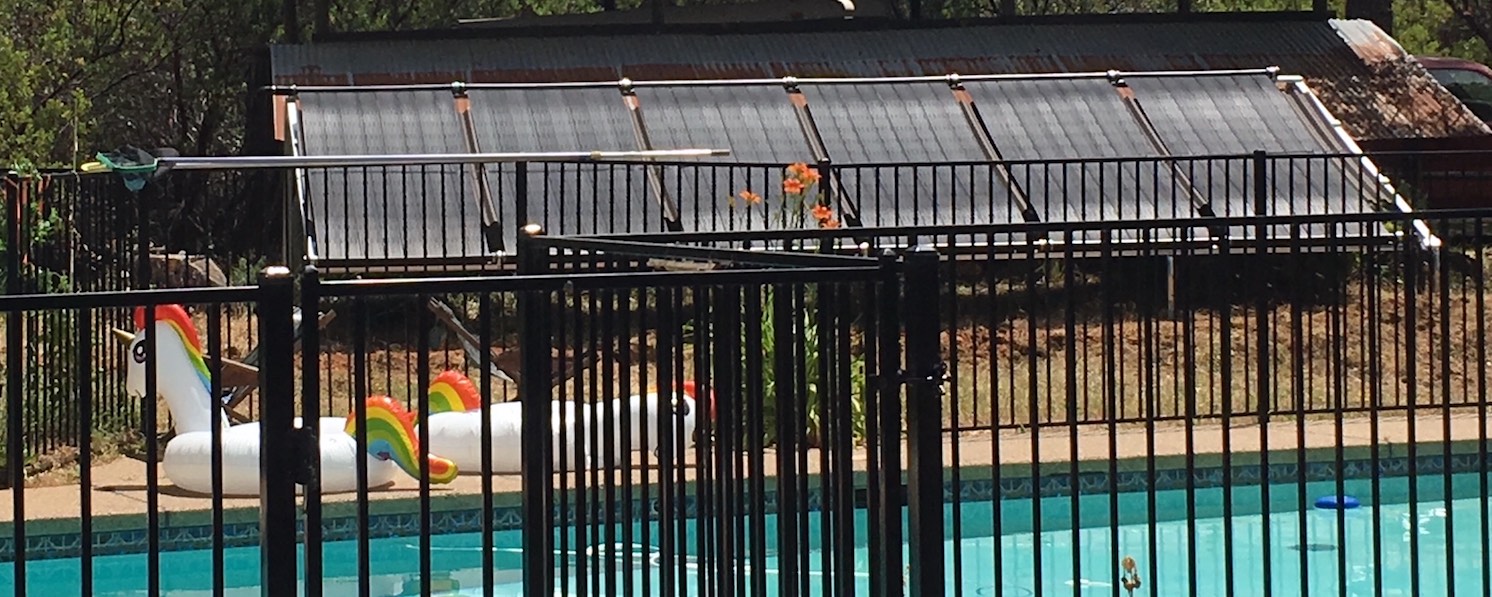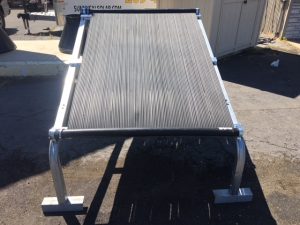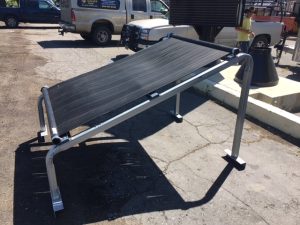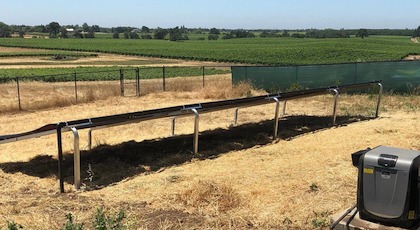 Level installation on uneven terrain is made possible by adjustable leg extensions; standard extension length is up to 12-inches.
The support stands are secured against uplift by use of optional ground screws or poured concrete footings.