Description
This  5 ft x 7 ft solar system is a  6 ft tall  metal shed designed to house solar equipment requiring shelter from the elements.  Ideal to house off-grid solar for RV sites or remote cabins. Provides housing for construction site power for new home construction.
Solid steel frame for protection against wind and snow loads.
Steel frame shed design, with double-sized door on roller supports
Metal roof ready for solar modules
26 gauge metal roof
2″x2″ wall and rafter members to support heavy roof loads
Painted galvanized metal roof and siding
Cross members to support solar inverter and charge controllers
Ready for optional base clamps to secure shed to ground or concrete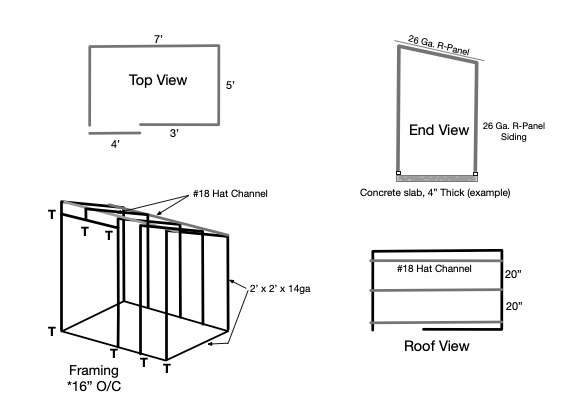 Local delivery available.